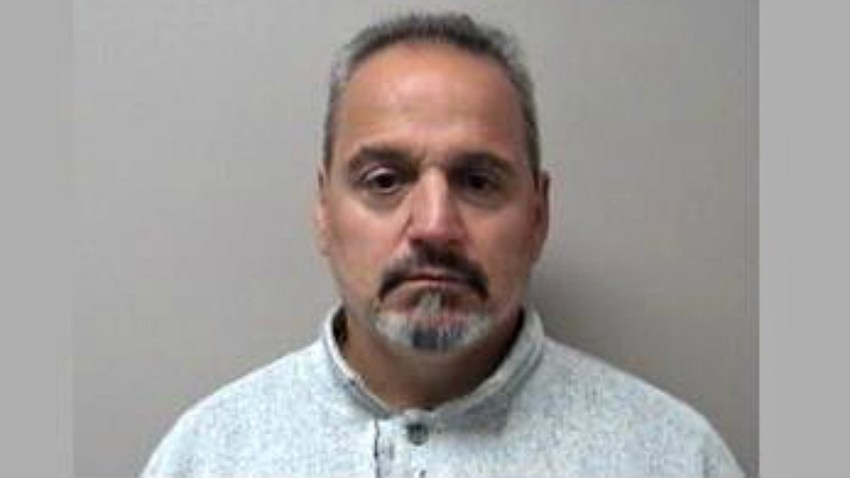 A Berlin man accused of impersonating a police officer and sexually assaulting a female escort is being held on $500,000 bond and could be charged in other similar cases.
Frank Mete, 55, of Concord Road in Berlin, was arrested after allegedly posing as an undercover officer conducting a sting operation and sexually assaulting a woman on Thursday at the Residence Inn at 201 Hale Road in Manchester, according to Manchester police.
The victim, a 64-year-old escort who advertises on backpage.com, told police a man who identified himself as "Bruce" called her on Wednesday and arranged to meet her at the motel around 1 p.m. on Thursday.
When the two met up, Mete had a badge and a gun and handcuffs, police said. He gave the woman $200 and identified himself as the "head of Manchester Vice."
Police said Mete handcuffed the woman, took money from her wallet and asked "Is that all you got?"
After removing the handcuffs, she said, the man told her she was beautiful, nice, and should continue working.
He said he'd come back later, demanded a hug and a kiss, then sexually assaulted her, according to court documents.
The woman called police to report the assault and responding officers put in a request for GPS coordinates and call records, which revealed several calls to escorts who advertised on backpage.com.
Mete was charged with multiple counts of first-degree sexual assault, unlawful restraint, first-degree robbery, impersonating a police officer and sixth-degree larceny.
Police said they're also looking into whether Mete is connected to several similar assaults that happened in nearby towns.
As police were investigating the Manchester assault on Thursday, GPS coordinates placed the attacker near Motel 6 in Enfield. When police searched the area, Enfield police received a report of a man posing as a police officer sexually assaulting an escort in their town.
Both escorts had received calls from the same phone number, police said.
Another person, who police referred to as an "unverified escort" in Hartford reported a man posing as a police officer trying to handcuff her.
He had difficulty with the handcuffs and got agitated when she questioned whether he was a police officer, according to court documents, then took her identification and Social Security number, warned her not to call police and left, police said.
The investigation led police to someone who helped police identify Mete as the suspect.
The man said Mete was likely spiraling out of control and he was "terrified of what [Mete] was capable of," according to police.
Court document show that Mete is scheduled to be sentenced in a federal case; however, representatives from the U.S. Attorney's Office in Connecticut say Mete will not be facing any federal charges.
Mete's prior record also includes a breach of peace conviction in 2007, for which he served 18 months in prison.
Police said they expect to file additional charges.