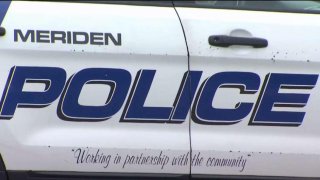 A man has been arrested in connection with a 2021 pedestrian crash near a Meriden pub that resulted in serious injuries, police said.
Officials said 51-year-old Jose Marrero was arrested on June 24 following a police investigation into the incident.
Officials said a person on the sidewalk near Scotty O'Boyles Pub was intentionally struck by a car. The incident happened at about 1 a.m. on Aug. 12, 2021.
The person that Marrero hit sustained significant injuries, police said.
Marrero faces charges including first-degree assault, reckless driving and evading responsibility. He posted a $150,000 bond and is scheduled to appear in court.