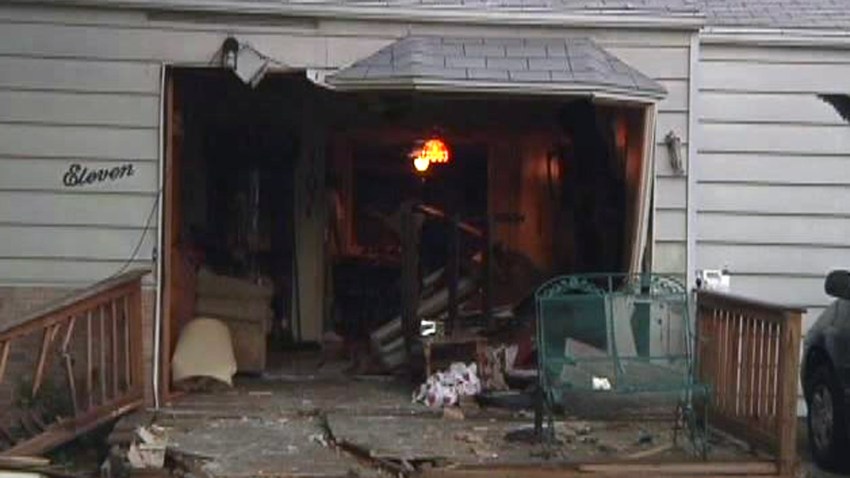 A man has been arrested after crashing into a home in Wallingford early Friday morning, police said.
Jonathan Walker, 27, is accused of hitting a house on King Street around 3:15 a.m., as well as a couple parked cars, and continuing on to his own house on Apple Street, right around the corner, police said.
People were inside the King Street house when the crash happened but were not hurt.
Walker was charged with evading.