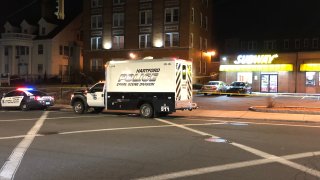 A man was killed in a shooting in Hartford Friday morning.
The incident occurred at approximately 11:05 p.m. in the area of Sisson and Farmington avenues.
21-year-old Andre Keene was shot multiple times and was transported to St. Francis Hospital where he was pronounced dead at 3 a.m.
Officials were dispatched to Farmington Avenue after being alerted by shot spotter.
Police said that it is clear this was a targeted attack and that there is no threat to the general public.
The investigation is ongoing.