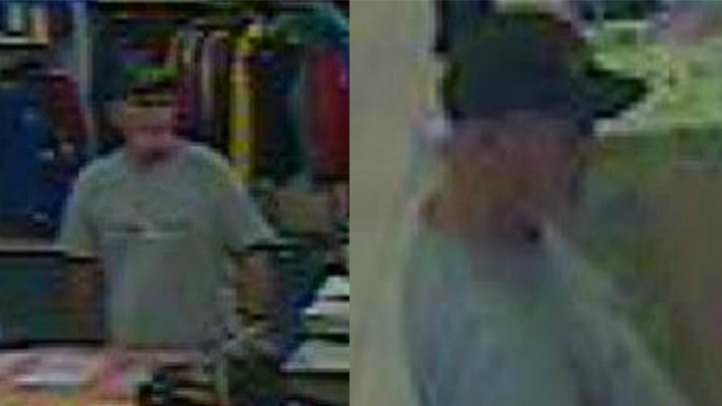 Waterford police are looking to identify a man who allegedly exposed himself inside the Crystal Mall.
The man exposed himself to a woman near Buffalo Wild Wings in the mall on July 23, according to police. It is possibly the same man who exposed himself in the mall on June 27, police said.
Investigators posted surveillance photos of the man on the Waterford Police Facebook page on Monday with the hope that someone will recognize him.
Anyone with information on the man's identity should contact Officer Winters at the Waterford Police Department at 860-442-9451 Ext. 281, or by email at rwinters@waterfordct.org.