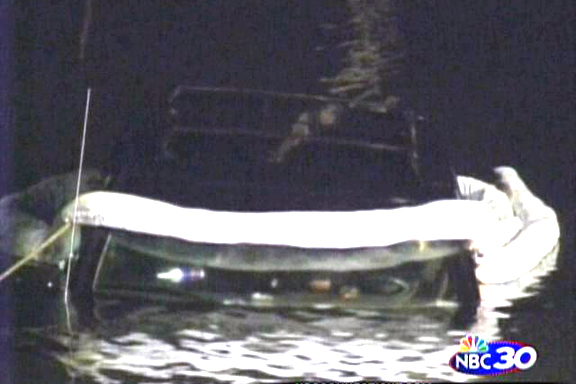 A Guilford man was sentenced to seven years in prison, suspended after three, for driving his SUV off a boat ramp, into Long Island Sound and killing his brother in the process.
On March 11, 2009, Daniel Fleischauer drove his Jeep off a Branford boat ramp and into Long Island Sound. His half brother, Mark Albo, 34 drowned because he couldn't escape, which went up 10 to 15 feet below the water's surface.

Fleischauer and his brother had been drinking at the Chowder Pot IV, and Daniel had three to five beers and two shots of whiskey before the early morning accident, the New Haven Register reports.
His blood-alcohol level was twice the legal limit, according to Branford police.

About 30 family members and friends, including Albo's teenage son and the two men's mother, attended Monday's sentencing. Several pleaded for leniency, but Fleischauer was not one of them.
"I personally could not ask you to do anything other than what you believe to be correct," Fleischauer said, according to the Register. "I do not live my life for myself, because if I did, I would choose not to live it."
Fleischauer said he agreed to drive after several drinks only because Albo was convinced that he was too drunk to drive and urged Fleischauer to do so, the Register reports.
"My brother and I both made bad decisions," he told the judge. "I made that decision, and I will live with that decision for the rest of my life."
Fleischauer was sentenced on Monday to seven years in prison, suspended after three.