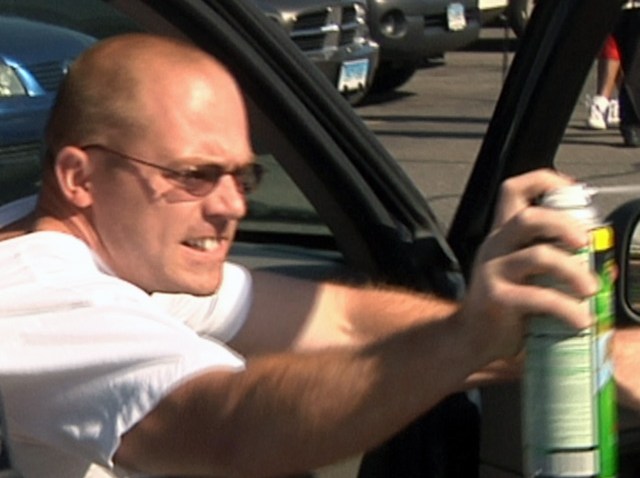 A man accused of accepting stolen beer from Omar Thornton, the warehouse driver who killed eight co-workers, said he only held empty containers for the shooter and didn't benefit from the scheme, according to an arrest warrant.
The Hartford Courant obtained the newly released warrant, which says that Sean Quail, 33, of Enfield told police that Thornton would later give the empty cans, bottles and kegs to "favored customers."
Those customers would then get credit for the empties, in addition to the original customers who got credit for turning them in, the warrant says.
Quail and his wife, Christy, were both arrested after a private investigator tailed Thornton and took video of the beer thefts.
Both Quails have been accused of accepting stolen beer from Thornton, the man who shot eight people to death, wounded two others and killed himself at Hartford Distributors in Manchester on Aug. 3.
"(Sean) Quail stated he didn't know what Thornton got out of the scheme but admitted that the company suffered a loss as a result of it," the warrant states, according to the Courant.
After police confronted Christy with the video, she told police that it was her husband's thing and to talk to him, the Courant reports, citing the warrant.
Sean Quail is also accused of spraying journalists with bug spray two weeks ago after his wife's court appearance. After the alleged bug spray incident, he was also charged with three counts of first-degree reckless endangerment, three counts of third-degree assault, carrying a dangerous instrument and breach of peace.
Christy is due back in court on Sept. 13.
Follow us on Twitter @NBCConnecticut, on Facebook, and sign up for breaking news SMS alerts on your phone by texting "CTBREAKING" to 622669.
Copyright AP - Associated Press