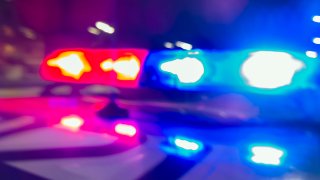 A Hartford police officer was involved in a crash while responding to a shooting in the city early Saturday morning.
Authorities said the officer is doing okay and his injuries appear to be non-life threatening.
A man is also in stable condition at the hospital following the reported shooting, according to police.
Officers were called to Magnolia Street around 3:15 a.m. after getting a report of shots fired. When police arrived, they said evidence of gunfire was found.
While at the scene, police said they learned a 30-year-old man arrived at an area hospital for treatment of gunshot wounds. He is listed in stable condition.
The shooting remains under investigation. Anyone with information is asked to call the HPD Tip Line at (860) 722-8477.