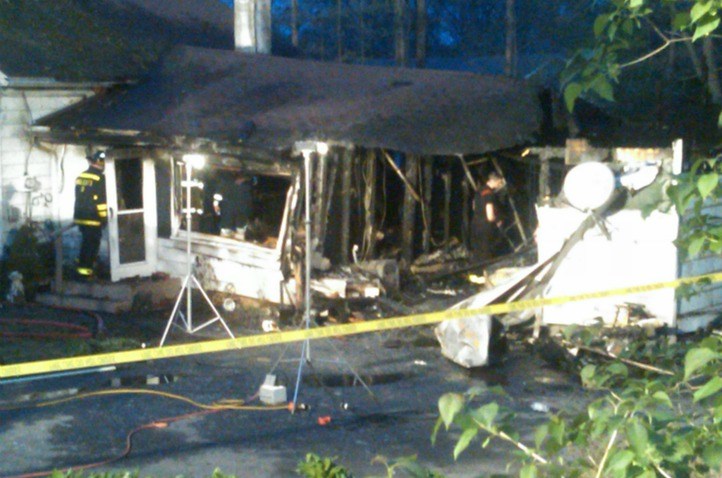 One person was killed in a fast-moving house fire in Wolcott.
Police have identified the man as Theodore Fortier and said an autopsy will be performed on Tuesday.
The fire broke out at 115 Central Avenue, at around 2:30 Saturday morning, fire officials said.
Wolcott Fire Chief, Kyle Dunn, said an elderly woman, identified as Ruth Fortier, lived in the house with Theodore, her adult son.
Ruth survived, but Theodore died in the fire, NBC Connecticut was told.
When firefighters arrived, the home was completely engulfed.
Neighbors said they saw flames shooting out of the windows.
"The neighbor's dog started barking. The neighbors looked out and saw the house was fully involved and they went over there to help the woman out," Chief Dunn said.
Kenneth Fortier, a neighbor, helped rescue the mother, but was unable to save the son.
"We went and pounded on the window and smashed the door in and yelled for her to follow our voices and she came to the door and we were able to bring her to safety, but she said her son was in there," Fortier said.
Firefighters found the son and pull him out of the home. He was pronounced dead at the scene.