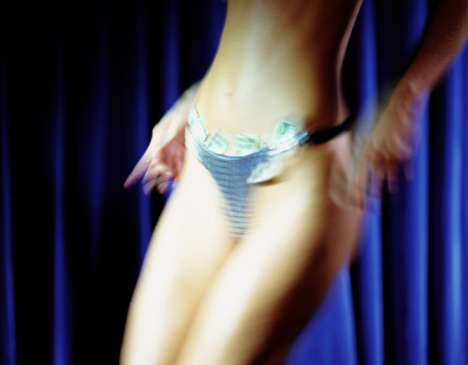 There are several circumstances in which one might need to determine real from fake in a strip club, including whether the cash for a lap dance is real or phony.
That's what an exotic dancer at Rumours Cafe in Bridgeport learned the hard way, the Connecticut Post reports.
The woman told cops that she found out that the bills from a customer –- all five $10 bills -- were worthless when she tried to get change. Two of them had the same serial number, police told the newspaper.