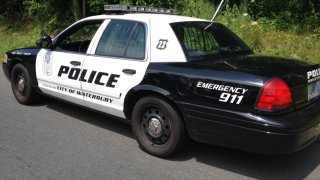 Police are investigating after a man was shot in the leg in Waterbury on Tuesday night.
Officers were called to Hillside Avenue at Second Avenue around 9:05 p.m. after getting a weapons complaint.
When police arrived, they said they found evidence of shots fired in the area.
Shortly after, officers said they learned a 27-year-old man had arrived at a local hospital with a gunshot wound to his leg. The man is currently being treated for his injuries, which are considered non-life threatening, investigators added.
The incident remains under investigation.
Anyone with information is asked to contact the Waterbury Police Department's Detective Bureau at (203) 574-6941 or Crime Stoppers at (203) 755-1234.