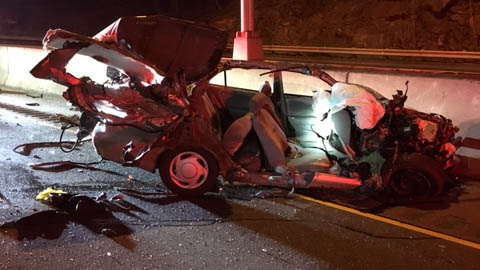 A man was taken to the hospital with serious injuries after he collided with a tractor-trailer on Interstate 95 in Norwalk early Wednesday morning.
Firefighters were called to the crash on I-95 around 1:15 a.m.
When crews arrived, they said a Toyota Corolla traveling south between exits 14 and 13 hit a tractor-trailer that was stopped in the breakdown lane.
The driver of the car, who police said is approximately 30 years old, was found lying on the highway. Other drivers were assisting him, according to officers.
The man was treated by firefighters and paramedics and was transported to the hospital to be treated for serious injuries.
The southbound side of the highway was closed for about an hour while crews worked to clean up the debris and remove the vehicles. The highway has since fully ropened.