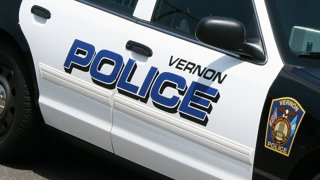 A man was rushed to the hospital after Vernon Police say he was struck by a car Saturday.
It happened during the early evening hours on Hyde Avenue near South Grove Street.
Police said the driver remained on scene and is cooperating with the police.
The person that was hit, a man in his fifties, suffered significant leg injuries and was taken by ambulance to St. Francis Hospital for further treatment.
The circumstances surrounding this crash remain under investigation. Any witnesses that haven't spoken with police yet are asked to do so.