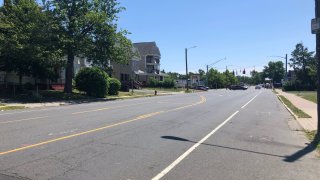 A man was transported to the hospital after a shooting in Hartford early Sunday morning.
Officers were called to an address on Baldwin Street shortly after 3 a.m. after getting a report of a gunshot victim seeking treatment.
According to authorities, a man in his 30s was found suffering from a non-life threatening gunshot wound. He was transported to an area hospital for treatment.
Investigators believe the shooting happened on Wethersfield Avenue.
The shooting remains under investigation.