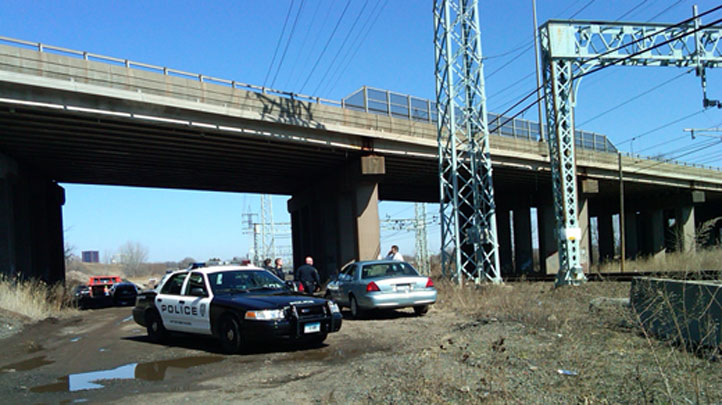 The man who was burned as he spent hours suspended from power lines near train tracks in West Haven on Thursday has been identified.
Milton Omar Colon, 26, of New Haven, is the man who fell from a tower near Metro-North tracks and was dangling from the wires by a leg, according to the MTA.
MTA police said they believed the man was climbing a tower near train tracks at Mix and Kimberly avenues, when something went wrong around 11:30 a.m. About two hours passed before emergency workers were able to rescue the climber.
A witness said the man's leg on fire.
Colon was taken to Yale-New Haven Hospital with severe leg injuries to his left leg and transferred to the Bridgeport Burn Unit, the MTA said.
Hospital officials said Colon is hospitalized in critical condition.
Four train lines were closed during the rescue and were restored by Thursday afternoon.