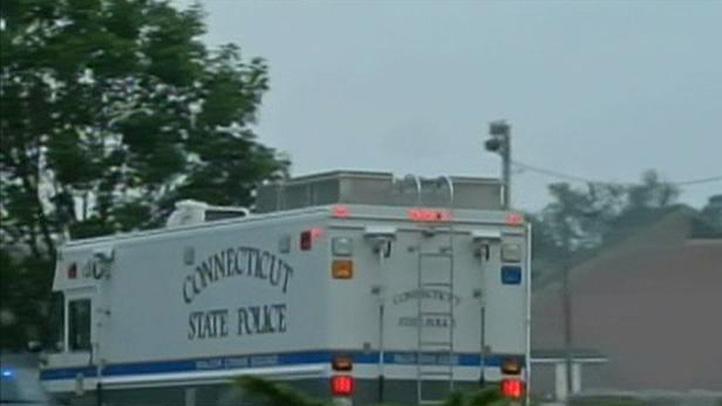 A standoff with a Groton firefighter at the UConn Avery Point campus in Groton that forced the evacuation of the campus is over after the man committed suicide, according to officials.
The man, identified as Timothy Devine, 30, of Groton, was found at the university, armed and despondent, according to officials.
He had been a firefighter with the Poquonnock Bridge Fire Department for four years.
"Firefighter Devine was a dedicated firefighter with an exemplary record who took great pride in serving the community." Todd Paige, chief of the fire department, said in a written statement. "The Poquonnock Bridge Fire Department is deeply saddened by the suddenloss and is extending their support to his family in this extremely difficult time."
Devine's family called Groton police around 5 p.m. to say he was despondent and armed, police said.
Just after 10 p.m. on Monday, police found the man's car.
Devine was armed and standing on the rocks at the shore line and refused police requests to surrender the weapon, police said.
Police said they started immediate negotiations with Devine and called for the State Police Tactical Team and State Police negotiators.
A Trooper and local police negotiator spoke with Devine for several hours and tried to convince him to disarm himself, but were unsuccessful, police said. Police also used non-lethal tactical devices to try and disarm him.
Around 3:50 a.m., Devne stopped communicating with negotiators and shot himself, state police said.
EMS responded and pronounced Devine dead at the scene.
The medical examiner will conduct and autopsy.
The university sent a brief emergency alert to the UConn Avery Point community and posted on the university's website.
Officers from several nearby police departments assisted the UConn Police Department and set up a perimeter around Devine, who was alone and confined to a remote area of the campus.
A portion of the campus near the scene was evacuated.
A group of high school students taking part in a Project Oceanology summer program remained in a building on the opposite side of the campus from where the Devine was located. Parents were notified of the situation and given the option to pick up their children.
Throughout the summer, there are various marine and oceanography programs that take place on campus for high school students, school officials said.
The shoreline area of campus will remain closed as police investigate. The camp was expected to reopen at 8 a.m.
State police have taken over the investigation.