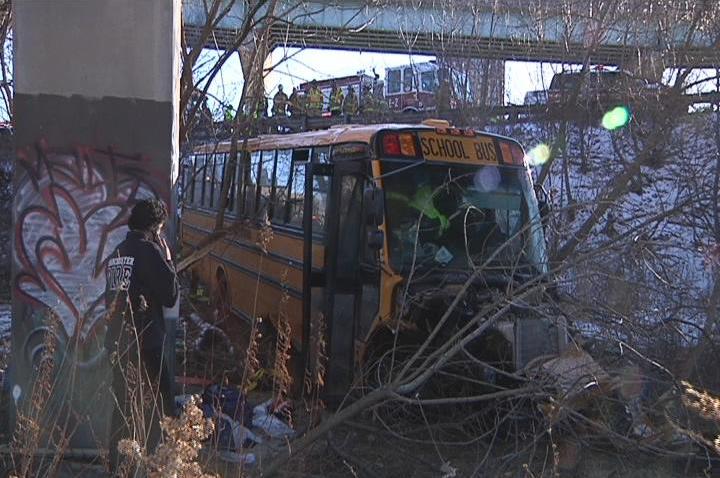 Karl Denton of Manchester didn't hesitate before using his firefighter training to help his fellow classmates during a deadly school bus crash on I-84 in Hartford. The bus hit a car then plunged 20 feet into an embankment.
"Just training like that, it helped, it all came together and just nice to know I could help people," said Denton.
One student, Vikas Parikh, died in the crash. But Denton was able to help others, like
A.J. Singh
, who was suffering from head and internal injuries.
"He helped a lot of us to stay calm and be in good prep, and to stop bleeding and stuff before the ambulances arrived, so that was very helpful," said Singh.
A.J.'s father credits Denton with saving his son's life.
"For us it means everything. We have only one son," said Ripi Singh.
"Not only helped him in that instant, but later on, he was there every day," said Anu Kaur, A.J.'s mother.
Denton was honored by the
Manchester Fire Department
for his heroic efforts. His family proudly stood by his side to help pin on his medal of honor.
"It's really wonderful seeing him recognized for the events," said Jerry Denton, Karl's father.
"I knew that's my son, that's my son. I knew it was in him since he was born, he always wanted to help other people, always," said Gina Denton, Karl's mother.
"Just nice to be able to have it, so I can remember that I can make a difference and help people," added Karl Denton.
Karl Denton will continue volunteering with the Manchester Fire Department, even when he starts college this fall.