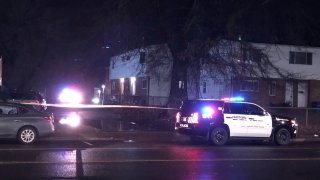 The death of a man in Hartford late Tuesday night is not believed to be criminal in nature.
Police say the discovery was made just after 9:30 at an apartment on Barbour Street. Investigators were initially told that the man had shot himself.
He was pronounced dead at the scene and his identity is not being released at this time.
Investigators later determined that the man's death was an accident. Further examination is being conducted by the office of the chief medical examiner.
The investigation into the man's death is ongoing.