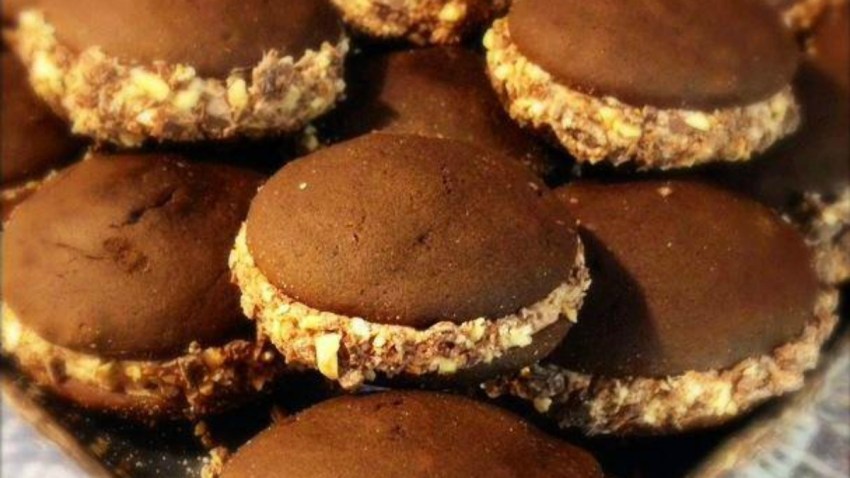 National Dessert Day is just one more excuse to savor your favorite sweet treat.
A.C. Petersen is a favorite in West Hartford. The sundaes come with freshly made whipped cream and do not disappoint. Try the peanut butter cup sundae, the turtle sundae, the doughboy sundae or one of several others. If you have a smaller appetite, try a cone, an ice cream soda or a root beer float. The Old Lyme location is closed for the season.
Ashley's has been making ice cream for 30 years and has five locations --- Hamden, New Haven, Branford, Guilford and Madison. The list of flavors is extensive and includes standard favorites, as well as Strawberry with Oreo, Reverse Chocolate Chip, Bourbon Brown Sugar and many others. Enjoy ice cream, frozen yogurt, an ice cream cake, shakes and drinks and pies made with ice cream or yogurt.
Cake Gypsy's motto is "making the world a sweeter place by spreading happiness and joy" and the Canton shop does that with custom-designed birthday cakes, wedding cakes, sculpted cakes and gourmet cupcakes.
The cupcake menu will have you salivating for the Nutella, Caramel Apple, Signature Red Velvet, the Samoa or many others.
Collins Creamery in Enfield serves 20 flavors of ice cream and you can enjoy a cup or a cone, a sundae, milkshake, root beer float or one of many other offerings. You can also bring home a pint, quart, half gallon or six-pack of ice cream sandwiches.
If you love chocolate – and who doesn't? – then Munson's is probably already one of your favorite places. The boxed chocolates, fudge, truffles, chocolate bark and other treats are all delicious.
There are stores in Bolton, West Simsbury, Newington, Olde Mystic Village, Orange, South Windsor and Glastonbury, as well as at Westfarms and Foxwoods.
At Mozzicato, you can get a towering tray of cookies, cakes for any occasion, gelato and pastries. There are locations in Hartford, Plainville and Wallingford.
Praline's has been a favorite in Connecticut for 25 years. The corporate offices are in Wallingford and there are shops in Berlin, Centerbrook/Essex, at Bella'Gio Restaurant in Cheshire, Buckland Mall in Manchester, Meriden Mall, CT Post Mall in Milford, Plainville, Rocky Hill, Southington, at Trumbull Mall, as well as in Wallingford and West Hartford.
Praline's has many flavors to choose from, including Donnatella -- hazelnut spread with chocolate bits. Other offerings include graham cracker smacker, lemon pie, grapenut, nightmare and more. In addition to ice cream, you can get yogurt, ices, sorbets, sherberys and no-fat ice cream.
NoRa serves up cupcake flavor combination you'd never dream of but you will definitely love.
The Banofee is a shortbread crusted banana Heath Bar cake, vanilla whipped cream frosting, chopped Heath Bar pieces. The Irish Car Bomb is a favorite, the Milky Way will not disappoint and there is even an Arnold Palmer cupcake. That's just the beginning. NoRa has locations In Middletown and West Hartford.
SoNo Baking Company in South Norwalk, Darien and Westport makes chocolate ganache cake, coconut cake, red velvet and more. And the pastry menu includes pies, tarts, cupcakes, eclairs, tiramisu and more.
Taste by Spellbound in Avon will have you spellbound, especially if you try the truffles.
Miriam Hope's web-based truffle business has grown into a storefront with a menu that also includes cupcakes, macaroons, cookies, pies and more.
UConn Dairy Bar is the "sweetest course on campus," and has been a Best of Connecticut choice several times over.
What's your favorite dessert or place for dessert? Comment here or Tweet us with the hashtag #NationalDessertDay