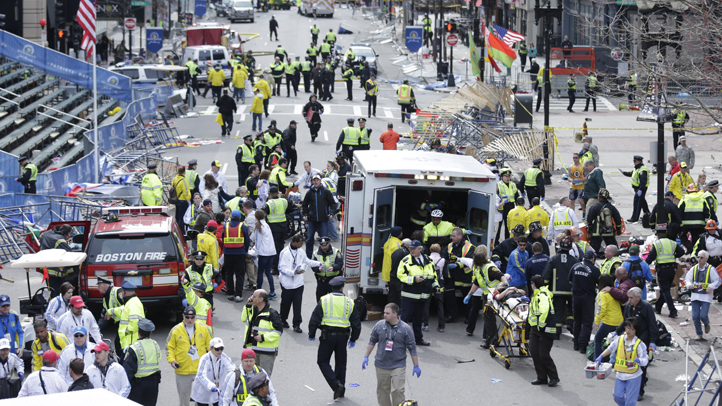 The tragedy of the Boston Marathon hits home in Connecticut, which sent more than 400 runners to the big race, but it's also significant because the marathon honored victims of the shooting at Sandy Hook Elementary School.

The race is 26.2 miles long and the Newtown Strong Fund dedicated each mile to one of the 26 victims of the shooting.

There was a 26-second long moment of silence at the beginning of the race and a special marker was placed at the 26-mile mark.

The marker includes the Newtown city seal surrounded by 26 stars, one for each victim.

Laura Nowacki, a spokeswoman for the Newtown Strong Fund, and the mother of a shooting survivor is OK.

Lisa Abrams, whose husband, Thomas is one of nine runners with Team Newtown Strong, spoke with the Connecticut Post and said her husband sent her a text about the explosion.

"Newtown cannot handle any more of this," Lisa Abrams told the Post, "We don't need any more stress, no more heartache.''

Karen Alexander, of Sandy Hook, was supposed to run, but stayed home, said all the runners from the group are safe.