Protesters gathered and marched in several Connecticut towns on Friday to speak out against racial injustice and call for police accountability.
Outrage over the death of George Floyd in Minneapolis last month has sparked demonstrations and protests all over the country, including in Connecticut, and beyond.
Floyd, an unarmed Black man, was handcuffed when a white police officer knelt on his neck for nearly nine minutes before Floyd died.
In the weeks since video surfaced that showed what happened to Floyd, people have been coming together to demand justice and to call for change.
Following are the rallies, marches and demonstrations planned today:
Hartford
Clergy leaders from more than 100 Connecticut churches synagogues and mosques, part of the Greater Hartford Interfaith Action Alliance gathered Friday to demand police accountability and transparency.
"It makes sense that we would all come together in this moment in this way to be the illustration of what our holy books say about this," Rev. Tracy Johnson Russell from St. Monica's Episcopal Church in Hartford said.
The faith leaders started with eight minutes and 46 seconds of silence for George Floyd and prayer at Union Baptist Church before marching down Main Street to Hartford Police Headquarters.
"Jesus was political in his day as well and a great job of showing where the hope lies but also addressing the social issues of the day," Pastor Liza Arulampalam of Riverfront Family Church in Hartford said.
Part of their message today at City Hall included asking Hartford Mayor Luke Bronin, Police Chief Rafael Medina and Hartford Police Union President Anthony Rinaldi to commit to meeting with GHIAA leaders to map out how to revamp the Civilian Police Review board. All of the leaders agreed.
"We're already taking action on one piece of that which is the permanent investigative staff," Mayor Bronin said.
Bronin and Medina later agreed to push for a law that would give civilian review boards subpoena power while faith leaders pushed Rinaldi on the question.
"The union at this time does not have enough information on it but they are willing to sit down and discuss and have dialogue on the issue," Rinaldi said.
All three leaders agreed to have civilian input on the upcoming police union negotiations for 2022.
West Hartford
A protest and justice march held in West Hartford Friday was attended by U.S. Sen. Richard Blumenthal.
He said the anger and activism coming out of the protests across the country are essential to move things forward.
"We're debating a bill that can impose comprehensive accountability with training and recruitment and screening and no chokeholds, a ban on no-knock entries, and these kinds of reform will be achievable if we can harness this energy and be inspired by it," Blumenthal said.
Blumenthal said he was in favor of more funding toward education, housing and health care, but he would be opposed to defunding police departments if it meant dismantling them completely. He said instead, there should be a focus on the quality of policing being raised.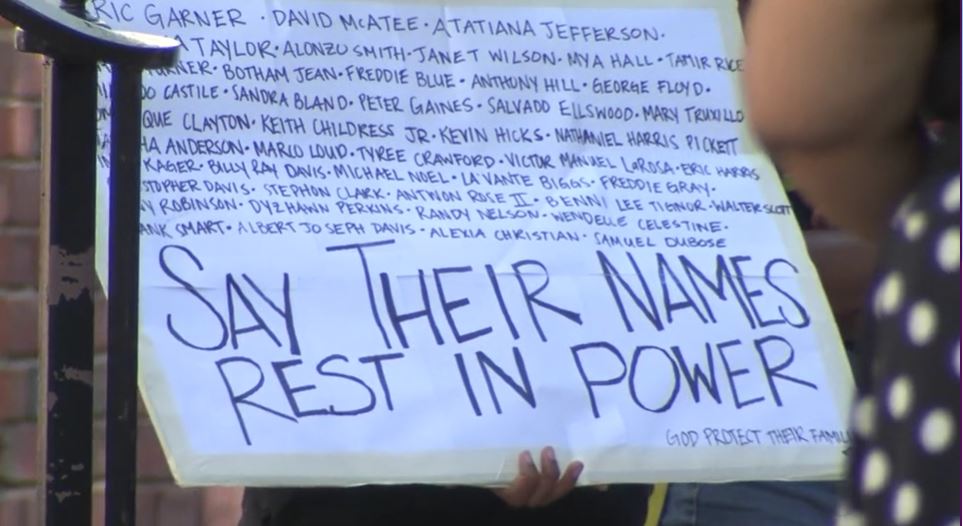 Windsor
Hundreds filled the Windsor Town Green pushing for an end to racial injustice, and Windsor High School students led the call for change.
The peaceful student-led demonstration was held on the Windsor Town Green.
Hundreds gathered to hear from teens from Windsor High School who say it's important for their voices to be heard and to not feel alone.
One of the students who led the demonstration said it's important to be able to connect with others, and that emotionally, recent events have been overwhelming. She also felt they need to be active and fight for what they want.
"You just have to initiate it and stand up and fight for what you want," said Windsor High School junior Kamryn Monroe.
Monroe is a junior at WHS and says it's about providing a space for teens to share how they're feeling through poetry, singing and speeches. Organizers say it's a place for them to come together and speak up.
"Racism is not dead, but we're fighting it. We're all fighting it. If we do it together, we can fight it," said Beverly Moody, a teacher at Oliver Ellsworth School and Poquonock School.
Those who spoke with NBC Connecticut said it was not just a protest but a celebration of their different talents and different abilities.
"This was more of not just standing up to racial injustice but also this idea of celebrating what it means to be black and what it means to be excellent," said Windsor High School teacher Felicia Hamilton.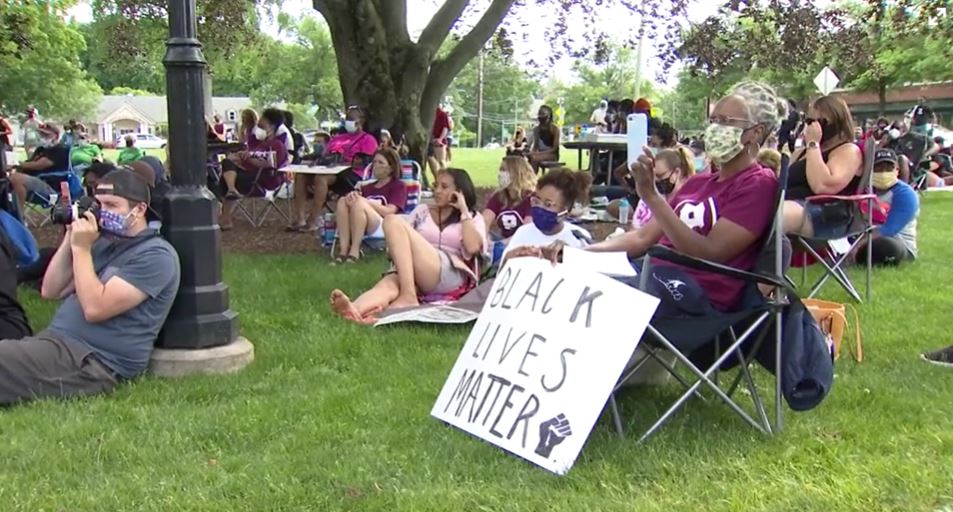 "We've all said if anyone feels compelled to talk to someone of color, if you don't understand something or you're having difficulty, it's okay. So just to have that conversation, I've never had that before. So that's why I feel like this is something different. I feel like this is going to be a change," Moody said.
Organizers said the conversation doesn't stop with the protest. They plan on having more online conversations and to include adults as well to talk about the type of change they want to fight for.