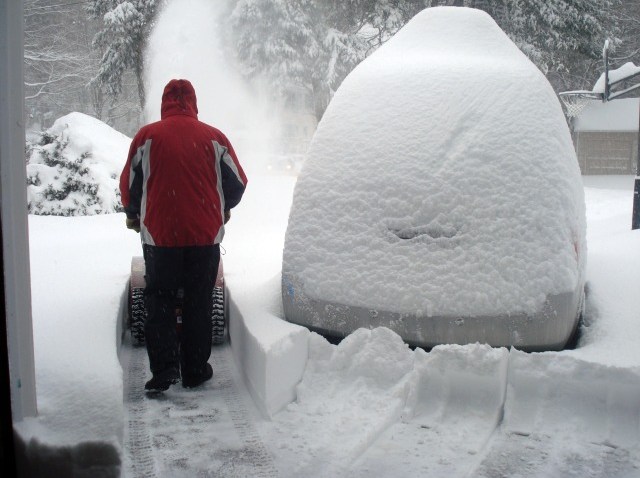 Since late last night, more than 2 feet of snow have fallen on parts of the state. Newtown received 29 inches and the state hit a new snowfall record.
Driving has been nearly impossible since early Wednesday morning as a massive snowstorm hits Connecticut. Interstate 84 eastbound in Tolland was closed because of multiple tractor-trailer crashes and Interstate 95 was a virtual parking lot of tractor-trailers.
On Wednesday morning, Gov. Dannel Malloy asked all non-essential state employees to stay home for the first shift and he asked the public sector to do the same or close their offices.
State police asked people not to go out unless they have to and not to go out if their vehicles are not ready. When shoveling or snow blowing, don't put the snow back in the street, state police ask.
Bridgeport Mayor Bill Finch asked residents to stay home.
"It is quite likely if you try to drive you will become stranded," he tweeted.
The city of Danbury was closed, Mayor Mark Boughton tweeted: A travel ban was lifted as of 10:30 a.m.
Bradley Airport is open and operating. Most flights remain canceled, but some are going in and out of the airport.