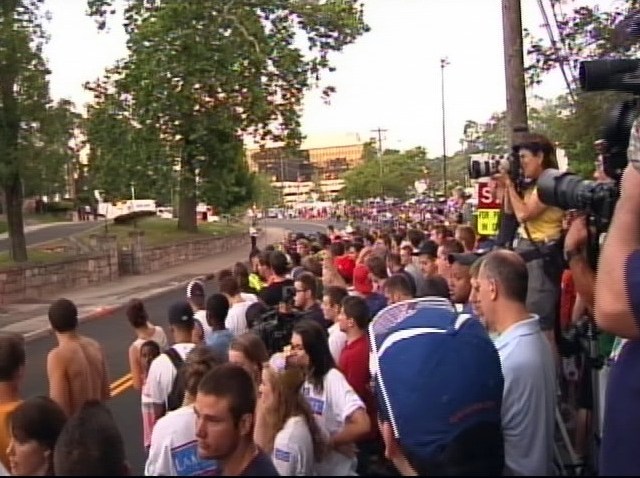 For one night Greenwich, Connecticut became the epicenter of the sports world and the national media. Lebron James made his long awaited decision on which team he would play for next season at the Boys and Girls Club. He announced the Miami Heat while thousands of disappointed fans waited outside.

Fans started gathering in front of the Boys and Girls Club in the early afternoon. Most of the people were New York Knicks fans.

"They've been saying Cleveland, Miami, Chicago, the whole time. I don't know. Who knows the sources?" said Knicks fan Stephen Goldring before Lebron James made the announcement.

At 8:48pm James arrived and quickly entered the building. Outside thousands of fans gathered around radios to listen to the decision. Finally, Lebron announced he's moving to Miami.

"I'm shocked," said Casey August, a disappointed Cleveland fan from Westport. "Once he said he decided this morning, I knew he wasn't staying with Cleveland."

Now the question remains why did Lebron James choose to make the announcement in Connecticut? Rumors swirling outside the Boys and Girls club ranged from an ESPN executive having connections to the club, to James being in town for friend Carmelo Anthony's wedding.

Lebron James is reported on his way to South Beach this weekend where he has a party planned to celebrate.