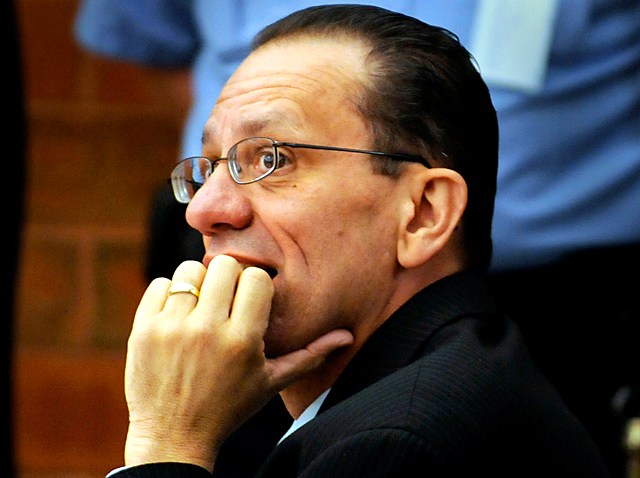 There are now allegations involving Hartford Mayor Eddie Perez's city-paid driver. Pedro Bermudez-Acevedo, 51, has been driving around Hartford's top official without a valid license, said police.
After Bermudez dropped off Perez at his corruption trial in Hartford, he was involved in an accident at the corner of Lafayette and Park. The other driver took off, and Bermudez remained to talk to police. That's when officers found out Bermudez's license was suspended eight years ago.
The Mayor's office told NBC Connecticut it's reviewing the situation, and it was not aware of any problems with Bermudez's license. Bermudez has been working for the Mayor's office for nine months for an annual salary of $40,000.
On top of Wednesday's incident, the salary has some people questioning why the Mayor has a driver when the city is going through tough financial times.
"So many other departments have been asked to reduce their staff either to have furlough days or to have layoffs or otherwise cut backs. Every department has done it. And we think also, well I do, that the Mayor's office should cut back on his expenses and whether it's a driver or someone in communications or some other office, the Mayor's office has to cut back just like the other departments have," said City Councilor Larry Deutsch.
Bermudez was given a summons to appear in court in Hartford on June 10.