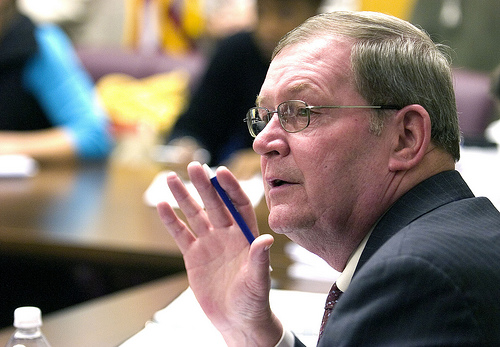 For 16 days since choking on a piece of meat during a UConn football viewing party, Mayor Art Ward was placed in a medically induced coma, his metabolism was slowed and doctors took precautions so Bristol's mayor could recover from trauma.
He made what doctors call a remarkable recovery. On Monday, he left Bristol Hospital with a good prognosis.
After Ward choked, there were reports that he was without oxygen for a couple of minutes or longer, the Bristol Press reports, but no one who was at The Italian Social Club when the incident happened knew exactly how long.
He was rushed to Bristol Hospital, in critical condition, and admitted to the intensive care unit. Then, he was placed in a medically induced coma, the Bristol Press reports.
He was subjected to hypothermia treatment to slow down his metabolism and decrease his need for oxygen to let his body recover on its own.
On Monday, he was well enough to go home. He left the hospital with a prognosis of a full recovery and said he plans to return to work in January.
"I'm feeling pretty good," he said. "I'm a lot better than I was. I want to take this opportunity to thank everyone for their good wishes and their prayers."
"He has surpassed anybody's expectations about how well he'd do, I anticipate him going home and having a wonderful Christmas and New Year's with his family, continue his rehabilitation then he should be back to work some time next month," Dr. Stephen Caminiti, head of the critical care unit, said.
Ward thanked the doctors and nurses at Bristol Hospital,. Caminiti called Ward a "wonderful patient" and credited the first responders and the mayor's own hard work in therapy for enabling him to achieve recovery "surpassing our expectations."