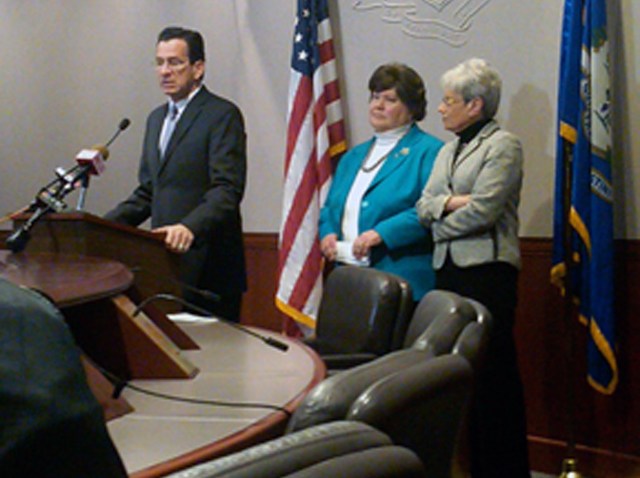 East Hartford Mayor Melody Currey, who criticized the state Department of Motor Vehicles for its inability to suspend or revoke a troubled driver's license, will run the department.
Governor-elect Dan Malloy said on Thursday he chose her to lead the DMV.
Early this year, Currey spoke critically of the DMV when a driver in East Hartford was able to remain on the road after at least 10 convictions, the Hartford Courant reported.
In June, she and several other officials expressed frustration over state statutes that DMV officials said did not allow the department to revoke or suspend the driver's license.
Currey said on Thursday \that this one once case she plans to look at right away. She is already working with lawmakers to change the law that sets what the DMV can and cannot do.
She also plans to improve customer service.
"I will make sure the customer is taken care of. I will make the DMV more consumer-friendly in (the) community and at home," Currey said on Thursday.
This includes moving services to the Internet.
"We've all been to the DMV, and more than likely, we've all left the DMV with some ideas about the ways in which it could be made more efficient," Currey said in a statement. "These are exactly the ideas I want to hear. Governor-Elect Malloy has put a premium on reducing waste, duplication, and trimming our spending wherever possible. The DMV is a prime place to find those savings and I look forward to working with the staff there to get our ideas together."
Currey said one the biggest changes for her will be to find ways to save money.
Malloy apologized for taking East Hartford's mayor, but said Currey is a perfect fit for the job.
Currey was a state representative through 2005 and then became mayor of East Hartford.