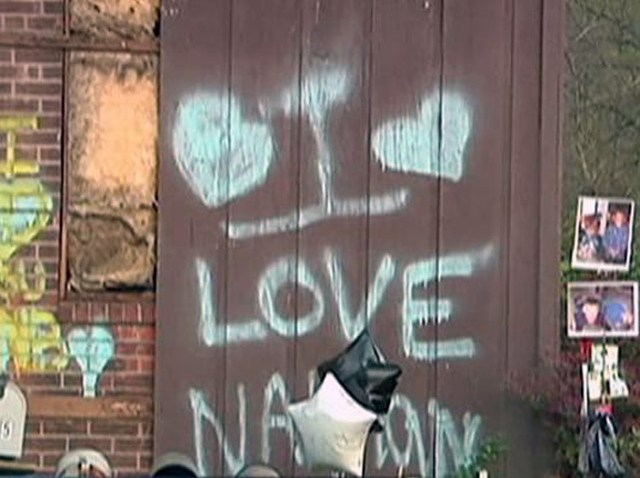 The walls of Fleetwood Auto in Middletown now hold tributes to two men killed in a car crash over the weekend.
The owner of the shop on Middlefield Street is allowing friends and family to spray paint their goodbyes on the side of his building.
Nathan Bushnell, 20, of East Hampton, and Ryan Weckesser, 18, of Durham, were killed on Saturday night
when their car veered off the road and struck the building. Police are still investigating the crash.
Bushnell attended Vinal Technical School, the Middletown High School and graduated in 2009, the Middletown Press reports.
A funeral service for Weckesser will be held on April 24 at 10 a.m. at Notre dame Church in Durham.
He attended Vinal Tech High School and graduated from Coginchang High School. He was studying at Middlesex Community College and was employed by Twin Maples Hospital in Durham.
Calling hours will be held at the John J. Ferry & Sons Funeral Home, 88 E. Main St., Meriden, on Friday, April 23 from 4 to 8 p.m.
No obituary has yet been published for Bushnell.