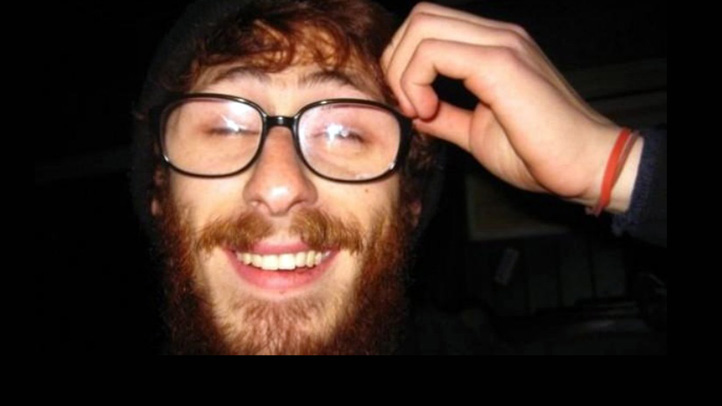 When Mitchell Dubey, 23, returned home to Los Angeles from New Haven two weeks ago, he told his sister he was thinking about coming back for good.
Instead, he returned to New Haven, the city that's become his adopted home, and was shot and killed on Thursday night.
At 10 p.m., Dubey was shot inside the Bassett Street apartment he shared with friends. Police have said it was an apparent home invasion and that the house was targeted. It's still unclear why.
Over the weekend, people who knew and loved Dubey gathered in his memory.
He's made many friends working as a mechanic in The Devil's Gear Bike Shop.

He was also well known in the music scene as a member of the band, The Flaming Tsunamis, but on Sunday night, more than 100 of Dubey's friends and loved ones gathered at the bike shop to pay tribute to their friend and console his family.

"He was my best, best friend," Mitchell's sister, Lauren Dubey, told the crowd as she was overcome with emotion.

"For no reason he was killed, for absolutely no reason," Dubey's friend, Mary Jacobs, said. "The kid's never hurt anybody in his life."

Dubey's sister and mother had flown in from Los Angeles to be in New Haven, where his friends hugged the family as they made their way in to the memorial service.

"We had no idea his family in Connecticut was so big," Lauren Dubey said. "And so, so grateful that his life here was so full of love."

One by one, friends stood up to talk about Mitchell's love of music, his passion for cycling and his all-around love for life.

"It's so wonderful to know he had such a huge family," one friend said. "And we all really loved him."

Spencer Gilbert brought his bike to Mitchell the day before Mitchell was killed.

"I was planning on coming in the next day to get something else replaced and I was hoping he would be there because he was such a cool guy," Gilbert said. "I was just totally taken back and blown away."

The tribute lasted for several hours on Sunday evening. Even Mitchell's father, who's paralyzed from a snowboarding accident, got to watch it via webcam from their home in California.

A music benefit for the Dubey Family will be held on Sunday, April 3 at 6 p.m. at Toad's Place in New Haven. It was originally planned for the Madison Arts Barn. A minimum donation of $10 is requested.

New Haven Police are continuing their investigation.