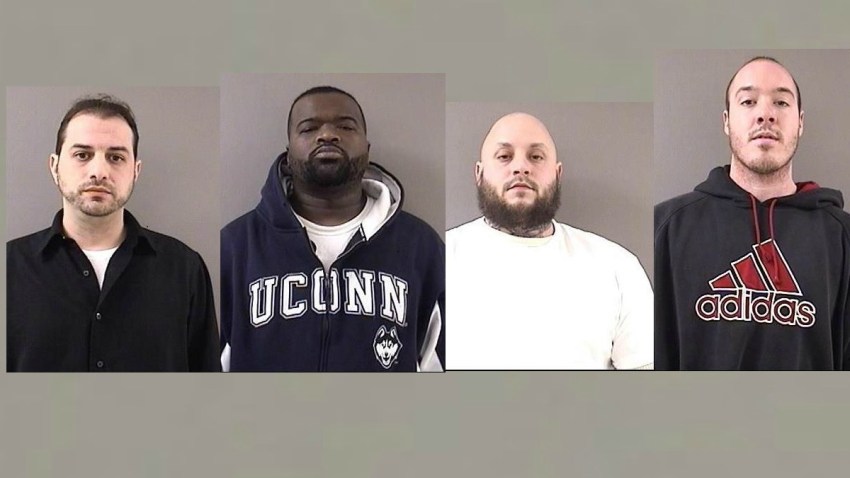 Four people are under arrest, charged with selling drugs from a Wallingford pizza restaurant.
James Mazziotti, 34, Brandon Preston, 33, Leonard Tartaglia Jr., 31 and Joshua Albee, 33 were arrested this week after a 4-month police investigation.
According to police, the four men were selling cocaine out of Colony Pizza House & Restaurant at 32 Center Street.
Mazziotti, of Wallingford, hosted karaoke and trivia nights at the restaurant, police said.
Albee was arrested in 2013 as part of a narcotics investigation at the now closed Monte Carlo Cafe, according to police.
The four men face charges of sales of narcotics, and other various drug-related offenses.
Preston appeared in court on Thursday and was released on $110,000 bond. The other three were released on bond and will appear in court later this month.