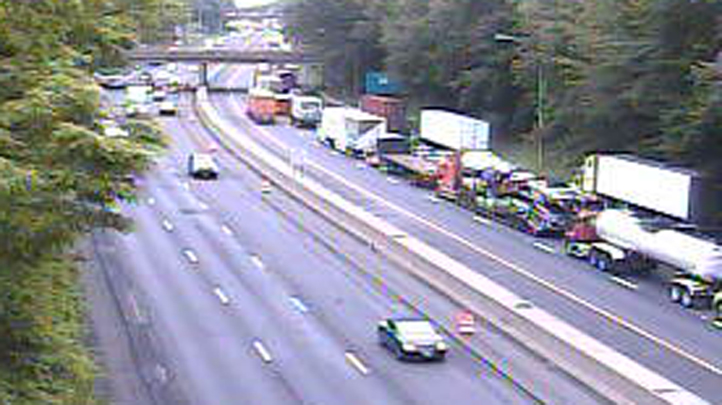 Interstate 95 was closed for several hours on Monday morning after a tractor-trailer crash spilled methanol on the highway in Stamford.
The crash happened on the northbound side of the highway around 2:30 a.m. between exits 8 and 9, according to the state Department of Transportation.
The highway reopened around 7 a.m., but traffic is congested into Greenwich, between exits 4 and 8, as of 7 a.m.
Methanol is wood alcohol and is used as an alternative fuel.