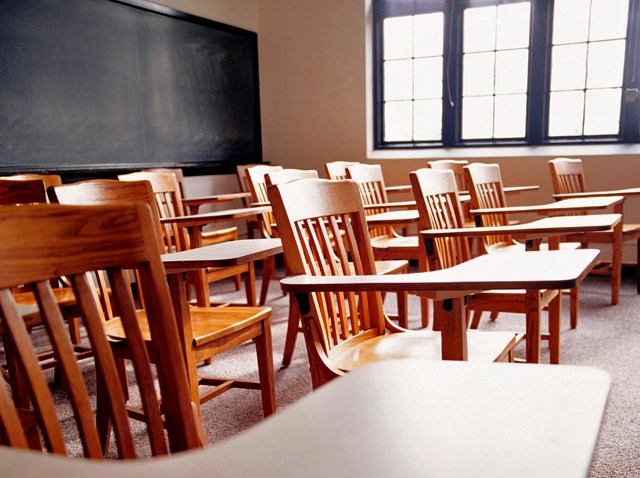 Two middle school students in Norwalk have been arrested, threatening of trying to kill a classmate, and the principal found an 8-inch knife in one of their lockers, police said.
A 12-year-old student at Nathan Hale Middle School was apparently upset about a phone conversation he had with the intended victim last week brought the knife to school last Wednesday.
Principal Robert McCain learned about the knife from other students on Wednesday, confronted the 13-year-old boy who was holding the knife in his locker for his friend and the boy handed over the knife, the Norwalk Hour reports.
The two boys were charged with threatening, carrying a dangerous weapon and conspiracy, the Hour reports. Authorities didn't release their names because of juvenile offender laws.
Norwalk police Sgt. Lisa Cotto told the Hour that the victim complained to police the following Thursday about receiving several phone calls from the 12-year-old student who has been arrested.
Police investigated and learned that the victim had called the 12-year-old at his home first, Cotto told the newspaper.
Police told the students' parents to ensure that the children avoid contacting each other in the future.

Copyright AP - Associated Press