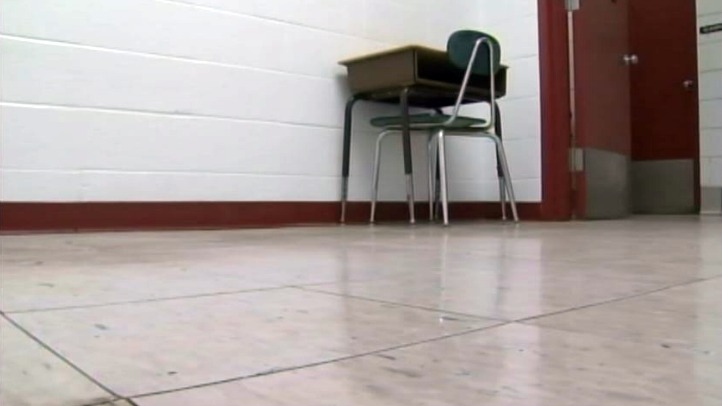 The principal at the center of the "scream room" controversy in Middletown is taking a leave of absence.
Patricia Girard will be on leave as principal of Farm Hill Elementary School indefinitely, according to Superintendent Michael Frechette.
Girard's departure comes amid criticism about the school's use of so-called "scream rooms". Parents told NBC Connecticut that unruly students, including those with special needs, were thrown into rooms with concrete walls and left there alone kicking and screaming uncontrollably.
Some parents claimed the school never asked their permission.
At a meeting last week, Frechette announced Middletown schools would stop using "scream rooms".
Girard's leave of absence will take effect Monday, Jan. 30. It was not clear when she would return.