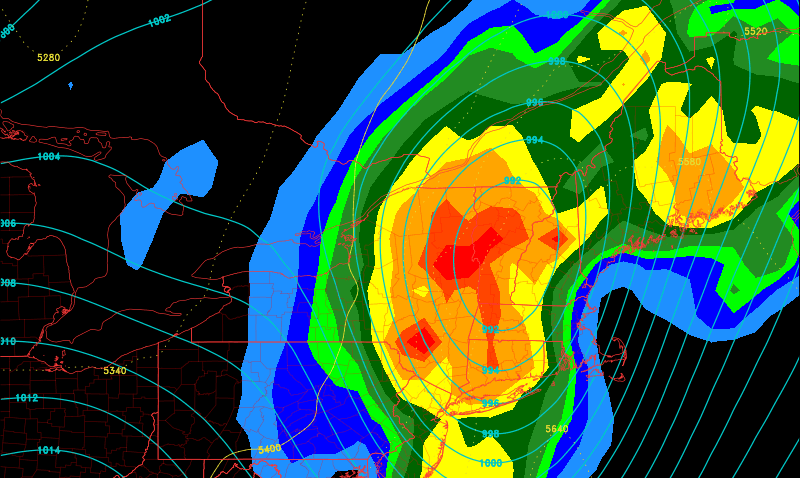 Happy Thanksgiving! It's a quiet night in the weather office after a rainy evening and an amazing Thanksgiving feast at my coworkers Kate Rayner's house. As I fight off the tryptophan and try to stay awake the forecast next week appears to be getting more and more interesting.
There's good model agreement that there will be a sizable storm next week. The specifics are very much up in the air. Tuesday is a good example of the model discrepancy. The GFS computer model keeps Tuesday dry with a storm cutting to our west - with most of the lift and moisture well west. The European model, on the other hand, brings in a good slug of lift and moisture with a warm front holding south of New England.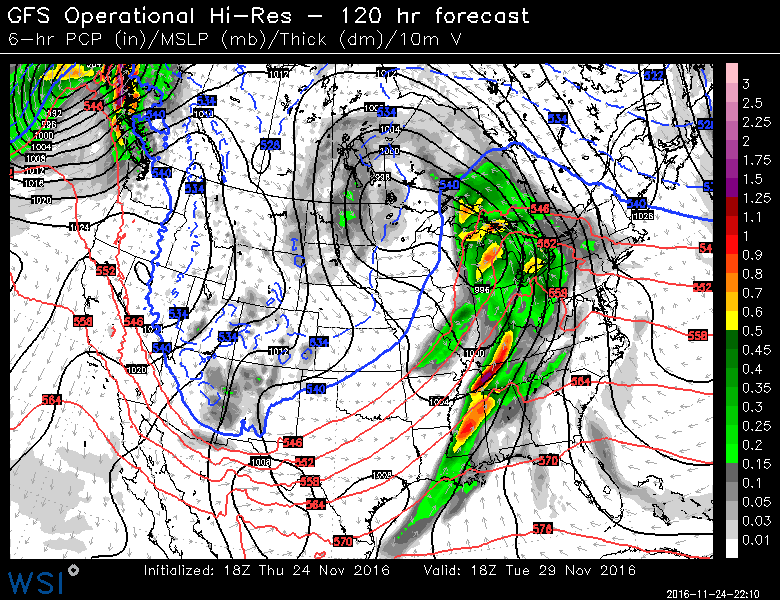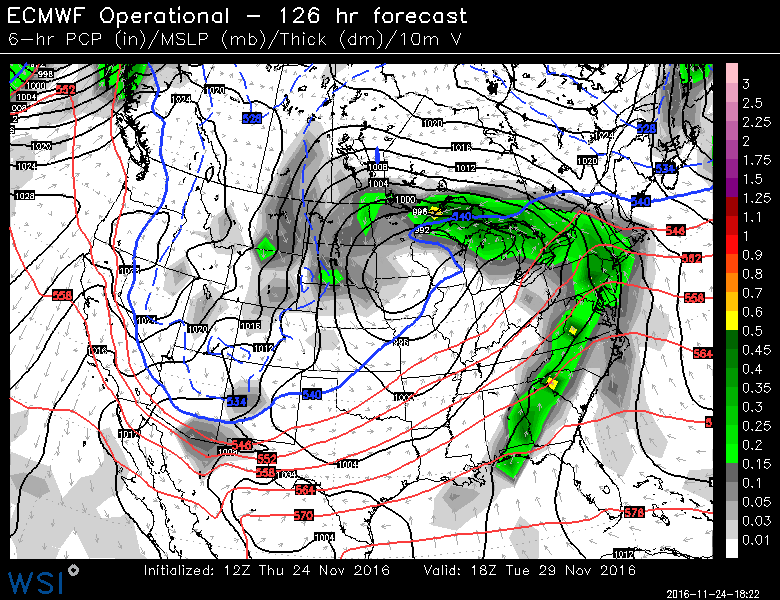 The European model solution is a bit interesting as it does keep a relatively cold and dry high pressure anchored to our north over Quebec which could support a period of mixed precipitation. In fact, temperatures near the ground are right around 32 degrees on the European model which makes sense given the location and strength of the high to the north.
Could this turn more wintry? Possibly but not much more. The atmosphere out ahead of this system is awfully mild - there's not much Arctic air around. The European ensembles (a version of the European model run 51 different times to produce a reasonable spread of possible solutions) shows a 10-20 percent chance of >1" of snow - with the highest odds in Litchfield County This seems reasonable to me.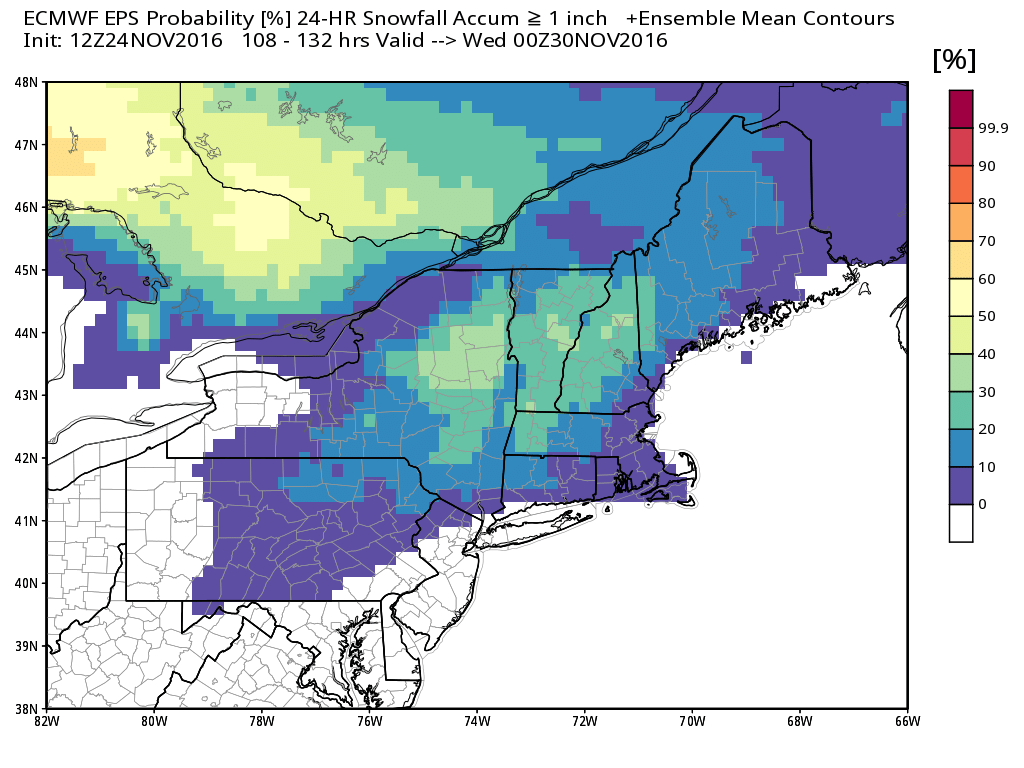 In order for this to turn into a period of ice and snow a few things need to happen. The evolution has to be closer to the ECMWF than the GFS - the storm needs to make it in here on Tuesday! The second requirement is that the high pressure to the north needs to trend stronger and colder. This can happen and is why I'll be watching it closely. I'd say there's about a 1 in 4 shot of some wintry weather on Tuesday especially in the hills.
Regardless of what happens Tuesday - this storm has the potential to produce heavy rain which is something we desparately need. The 18z GFS has nearly 4" of rain in Hartford!!!! This is likely quite overdone but many of the GFS ensemble members show between 1" and 3" across the state which is a good signal for a storm 5 days out.
Let's hope for rain and I hope you have an amazing Thanksgiving!