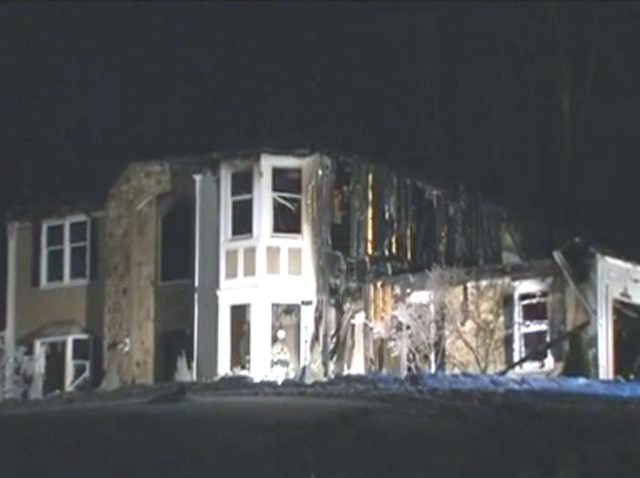 A vacant million-dollar home in Southbury was destroyed by fire on Monday morning.
Fire was reported at 75 Vista View Drive just before 12:30 a.m. when a passerby saw the flames.
The 4,400 square foot house was listed for $999,999.
Crews from Southbury, Oxford, Newtown, and Roxbury worked together to get the fire under control and part of Route 188 was closed during the investigation, but has since reopened.
State and local fire marshals are investigating the cause.
Follow us on Twitter @NBCConnecticut, on Facebook, and sign up for breaking news SMS alerts on your phone by texting "CTBREAKING" to 622669.