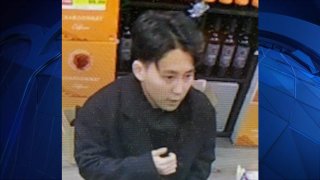 A missing 28-year-old man from Stamford was found dead in a wooded area of Redding Tuesday, according to police.
Shin Maeno was reported missing last week after leaving the apartment of a co-worker's friend.
Investigators said Maeno had a disagreement with his wife and seemed upset. Maeno told his coworker he would work from home for the rest of the day, but never returned home, police said.
On Friday, police said they found Maeno's vehicle parked at the West Redding Railroad Station around 10 a.m.
Police said there were no signs of foul play when they found Maeno's body. He was taken to the Office of the Chief Medical Examiner for an autopsy.