NBC Connecticut Meteorologists are forecasting moderate rain for the afternoon and evening commute.
In addition to the moderate rain there is also a slight chance of a brief thunderstorm.
You can expect scattered showers during the early afternoon to become more widespread by the late afternoon and early evening.
Rain will be falling statewide by 3 to 4 p.m. with the heaviest rain coming down after 5 p.m.
Take a look at First Alert Future Radar at 5:30 in the evening which shows moderate falling for the ride home from work.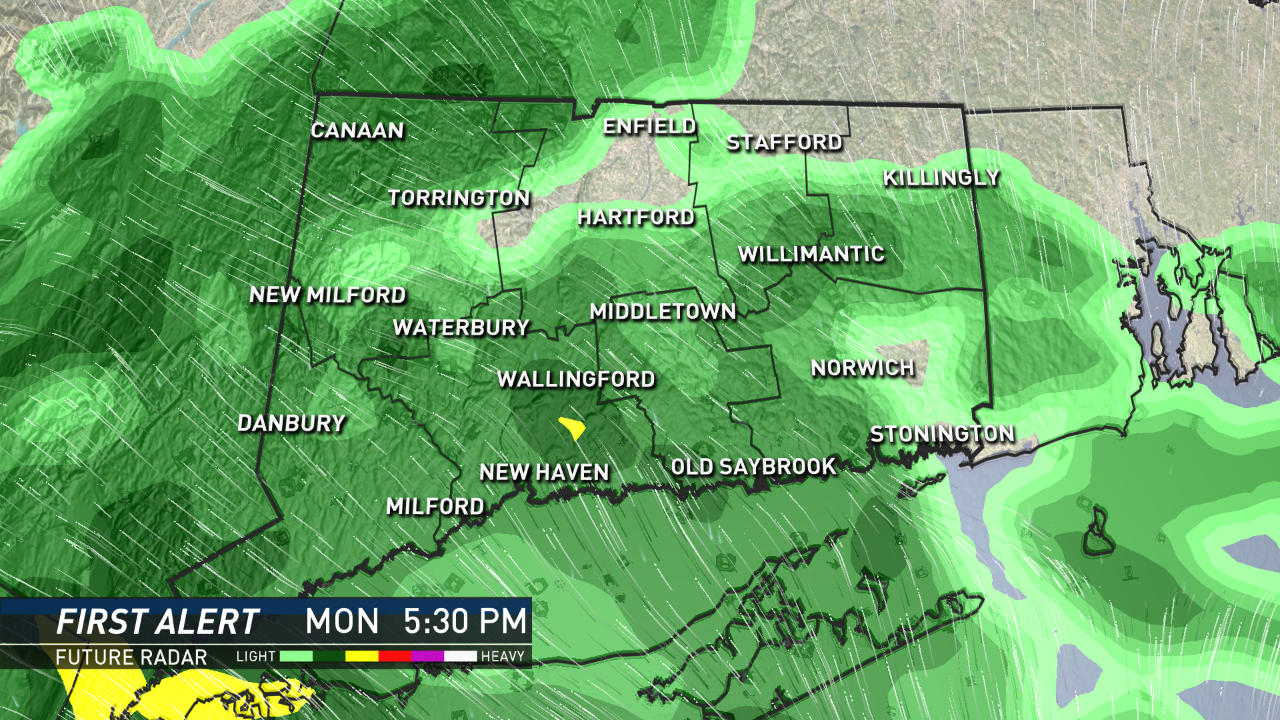 Weather model guidance has had a difficult time determining where the center of low pressure will track. The track of the low is extremely important in determining how much rain will fall in the state. A track closer to the state will bring in the heaviest rain.
We're forecasting anything from a half an inch to 2 inches of rain with the heaviest rain falling in southern New London county.
Areas that receive the heaviest rain have a slight risk of isolated flash flooding.