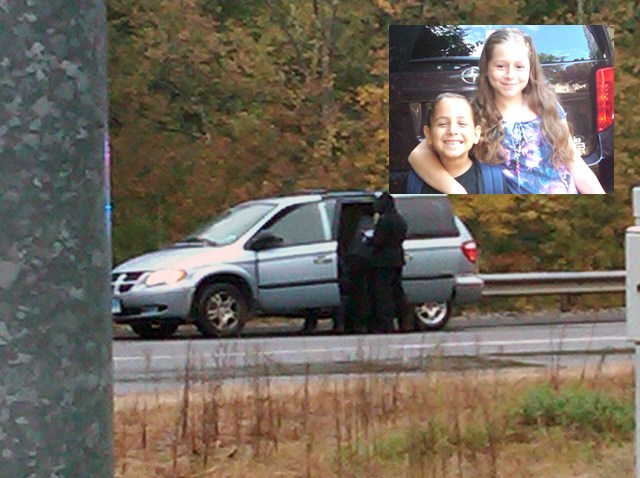 A mother accused of kicking in the door of her estranged husband's Manchester home just before 1:30 a.m. on Tuesday and abducting her two children is on mental health and suicide watch.
Carmen Montanez was taken into police custody on Tuesday, accused of abducting Leonard Smith Jr., 6, and Ivelyse Smith, 10. She appeared in court on Wednesday.
Montanez does not have custody of the children and is separated from her husband, police said. Her husband, who is the children's father, contacted police on Tuesday morning and said he was concerned about Carmen's mental well-being because of comments she made. Police then issued an Amber Alert.
The children were found safe around 7 a.m. on Tuesday when police stopped a van as it was heading westbound on Route 6. near Route 87, outside of Manchester.
In court on Wednesday, public defender, Alfonso Sirica, told Judge Kevin Randolph it was his understanding from Montanez's relatives that she stopped taking her medicine three months ago.
In August, she was charged with breach of peace. Earlier this year, she was charged with driving under the influence and sent to the alcohol education program.
Montanez was charged with first-degree burglary, risk of injury to a minor, breach of peace and violation of a protective order.
Bond was set at $200,000.
Follow us on Twitter @NBCConnecticut, on Facebook, and sign up for breaking news SMS alerts on your phone by texting "CTBREAKING" to 622669.