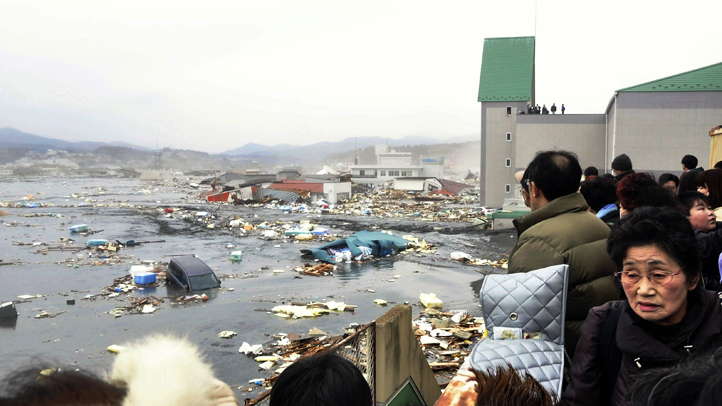 After a frantic wait, Karen McGee has heard from her daughter in Japan and learned she was OK.
McGee was beside herself on Friday. She receives texts and e-mails from her 22-year-old daughter, Nicole Rioux, almost daily. But, on the day she needed most to hear from her, the Plainville mom could not reach Nicole, who teaches English in Japanese schools in Morioka.
Before Friday's massive earthquake, Nicole had been through several and had sent texts or emails almost immediately to let mom know she's OK, so McGee worried as time ticked by and there was no message .
On Saturday morning, the call she was waiting for came. Nicole is fine. The power had returned to Morioka, but Internet and phone service remain unpredictable, Rioux told her mother.
Rioux is finishing up her second year of teaching and is due home August.
On Friday, U.S. Rep. Chris Murphy's office asked residents to call his office if they need help finding a loved one. The number is 860-223-8412.
Residents can also check the American Red Cross Safe and Well page, where people in disaster areas can post that they are OK.
The International Committee of the Red Cross also set up a Family Links Network. Families can check the list to find names of relatives or use the service to let your family know you are OK. You can also register the name of someone for whom you are searching.
Officials said thousands of Japanese nationals live in Connecticut and many of them have been unable to make contact with friends and family in areas affected by the powerful quake and tsunami.
Many Connecticut residents also who have friends or family members working or going to school in Japan.
Those trying to contact U.S. citizens in Japan can call the State Department in Washington D.C.
For calls within the U.S., dial 1-888-407-4747
For calls outside the U.S., dial 1-202-501-4444