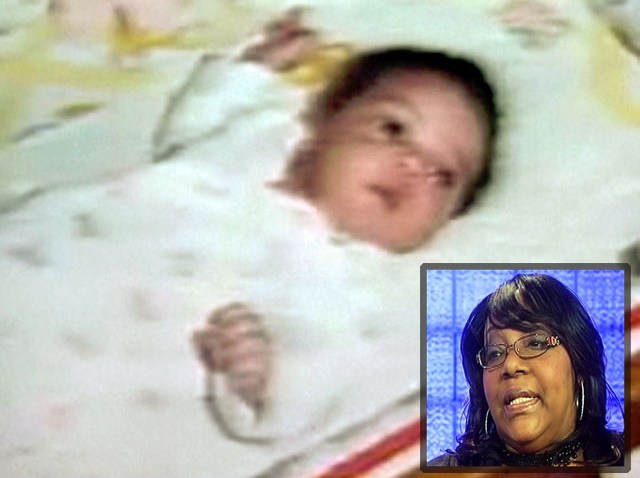 It was an unthinkable crime that led to an unbelievable reunion.

Police said a 3-week-old infant named Carlina White was snatched from Harlem Hospital and raised in Bridgeport, Connecticut. Carlina's young parents were left without a clue.

"I want my baby back she didn't have to do that to me. I had carried her for nine months ... she didn't have to take her from me,"Joy White screamed 23 years ago when she found out her daughter was kidnapped.

But in January, after more than two decades apart, mother and daughter would be reunited. The reunion was joyous, but it's become complicated over the last two weeks.

"I want my daughter back. I want her here. I want to get to know her. She's a stranger," said White, who spoke exclusively with Meredith Viera on NBC's Today Show this morning. "I'm disappointed. This was a miracle that happened."

White said her daughter has inquired about financial issues. Specifically, a settlement involving the hospital that the New York Post reported to be $750,000 dollars. Each parent reportedly received more than $100,000.

"It's gone. We don't have the money," White said. "At the time, things were really rocky as far as the living situation."

White said she had other children to take care of, plus she was a teenage mother when she gave birth to Carlina.

"It really hurts me [that] it's about money," said White.

In an interview two weeks ago with the Post, Carlina told the paper, "Like this is always what I wanted. Ever since I found out that that lady wasn't my biological mother."

That lady is Ann Pettway, who the FBI said confessed to one of its agents she snatched Carlina from the hospital. She raised her as her own daughter in Bridgeport, giving her the name Nejdra Nance.

But when Nejdra grew up, she asked Pettway for a birth certificate and, according to the FBI, Pettway had nothing.
Police said DNA confirmed Nejdra Nance was really Carlina White. But the case is far from happily ever after. The first indication of trouble came from Carl Tyson, Carlina's biological father, who spoke with Matt Lauer on the "Today Show" a few weeks ago.

"You know, I'm happy that now my daughter -- my daughter came back to me. Another problem is that I'm having right about now is it's hard for her to cope with us right now because she hasn't been with us for 23 years," said Tyson.

Experts said, in a case like this, Carlina might be going through an identity crisis.

"She may be experiencing loyalty conflict with the family that raised her and the family that she has just discovered and that's really a difficult place to be put in," relationship expert Dr. Argie Allen said.

Carlina remains in Georgia, where she's lived for the last several years. Reportedly, she has started using the name Nejdra again.

"There is a real possibility that these biological parents could have experienced loss for the second time, meaning the child has been lost when she was an infant and, perhaps, lost as an adult, and that may be their harsh reality," Dr. Allen said.

NBCNewYork reached out to Carlina, but she has no comment.

Law enforcement and the Connecticut Department of Children and Families could've solved this case six years ago, when Pettway told someone at DCF that she was not Nedjra's biological mother.
The FBI and New Haven police were contacted at the time, but the investigation went nowhere. Now, officials in Connecticut admit they had a great obligation to support Nejdra, who was a teenager at the time. DCF is trying to figure out what went wrong.

Ann Pettway, Carlina's alleged kidnapper, is being held without bail at the federal detention center in New York.

On Monday, prosecutors were supposed to announce whether a grand jury had returned an indictment against Pettway, but now prosecutors and the defense have asked for more time -- two weeks to fund out what the grand jury decides and how to move forward.