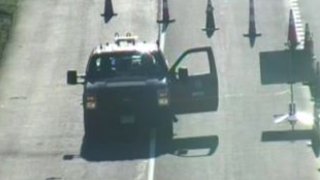 A 70-year-old South Windsor man has died after the moped he was driving was involved in a crash with a pickup on Route 30 in Vernon Wednesday morning.
Police said a 2009 Dodge Ram pickup driven by a 50-year-old Vernon man and a moped driven by 70-year-old Owen Wright, of South Windsor, collided on Route 30, by the Interstate 84 exit 65 on-and-off ramps at 5:56 a.m.
The driver of the Dodge Ram suffered minor injuries, police said.
Both drivers were taken to Rockville General Hospital and Wright was pronounced dead at the hospital, police said.
Vernon Police and Metro Traffic Services are investigating the crash.
No charges have been filed and the investigation is active, according to police.
Anyone with information is asked to call Officer Dominic Marandino at 860-872-9126.