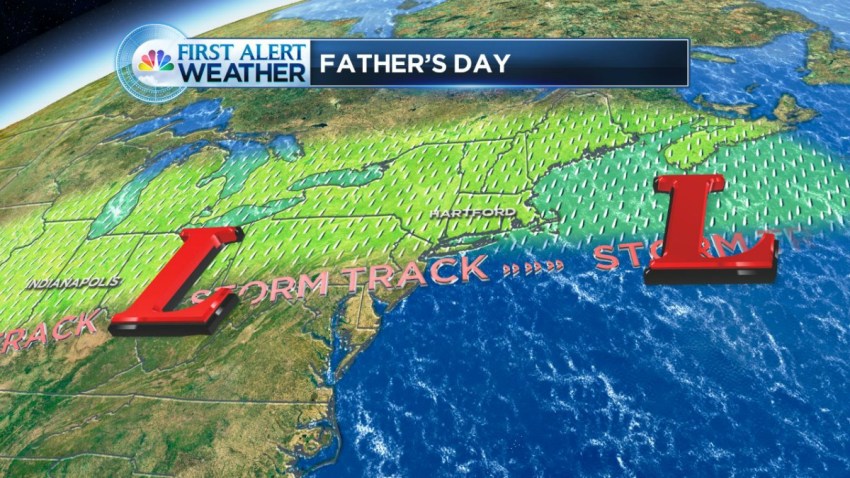 A warm front over Pennsylvania has resulted in more clouds than sun over Connecticut. There can be a sprinkle or spot shower through this evening with temperatures in the 70s.
Scattered showers continue overnight in advance of a cold front.
The front will clear the state tomorrow morning, so improvement will be the name of the day to close the workweek. Morning clouds give way to afternoon sun!
Temperatures on Friday will be in the 80s inland, upper-70s at the shoreline with little humidity.
Father's Day weekend is split.
Saturday is the pick of the weekend with mostly sunny conditions, temperatures in the 70s, and little humidity. A beach day!
Bill's moisture arrives on Sunday and unfortunately makes for a wet end to the weekend. It could be a soaking rain with temperatures in the 70s and high levels of humidity.
Some locations in New England will get more than one inch of rain. The exact location of the rain bullseye still needs to be determined.
Early and middle parts of next week appear to be dry with sun and clouds and temperatures in the 80s.
Stay with the NBC Connecticut First Alert weather team for the very latest forecast on-air, online and on the app.