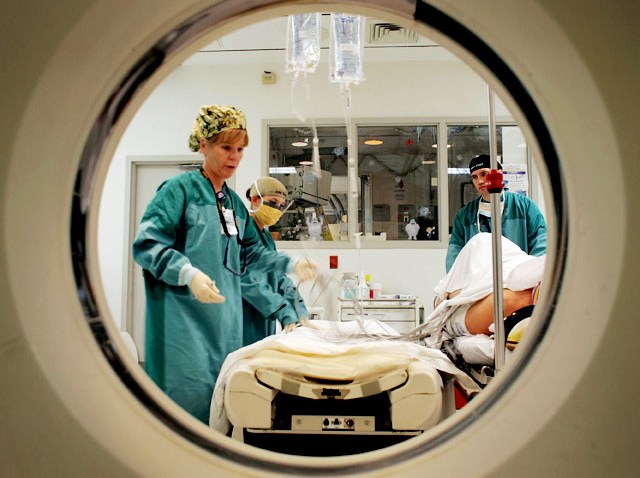 Three more hospitals have joined Connecticut's Charter Oak Health Plan for the uninsured.
Attorney General Richard Blumenthal announced Tuesday that Windham Hospital, Day Kimball Healthcare and Middlesex Hospital have agreed to join the Charter Oak plan.
Blumenthal said with these additions there is now a hospital from every county in the state participating with Charter Oak insurers.
Charter Oak is a state program that provides health coverage to the uninsured. It operates under the Connecticut Department of Social Services. Under Charter Oak, the state contracts with three private health insurers, Aetna Better Health, AmeriChoice by UnitedHealthcare and Community Health Network of Connecticut, to coordinate benefits and offer provider networks of doctors and hospitals. Under the plan, hospitals offer discounted rates for services and treatment.
The attorney general was concerned that clauses in Anthem Blue Cross and Blue Shield contracts with many hospitals could discourage hospitals from participating in Charter Oak. The clauses, commonly called "Most Favored Nations", clauses, required hospitals to provide Anthem with discounts at least as favorable as any provided to its competitors.
Last month, Anthem agreed to waive this clause for Charter Oak -- thus allowing hospitals to participate in the state's plan for residents without health insurance.
"This recent expansion -- directly resulting from our agreement with Anthem -- bolsters the success of Charter Oak and its mission to provide coverage to thousands of uninsured citizens in Connecticut, " Blumenthal said. "Our agreement with Anthem has enabled hospitals to freely accept Charter Oak without fear of financial repercussions from Anthem for breach of contract."