We're tracking an area of precipitation that will bring another round of sleet, freezing rain, and plain rain to the state. Check out a list of the latest closings and delays. Numerous after school activities have been cancelled.
Here's a look at one of our computer models (Rapid Refresh Model) for tonight at 11:00 PM. It shows widespread rain showers with a wintry mix for areas north of the I-84 corridor.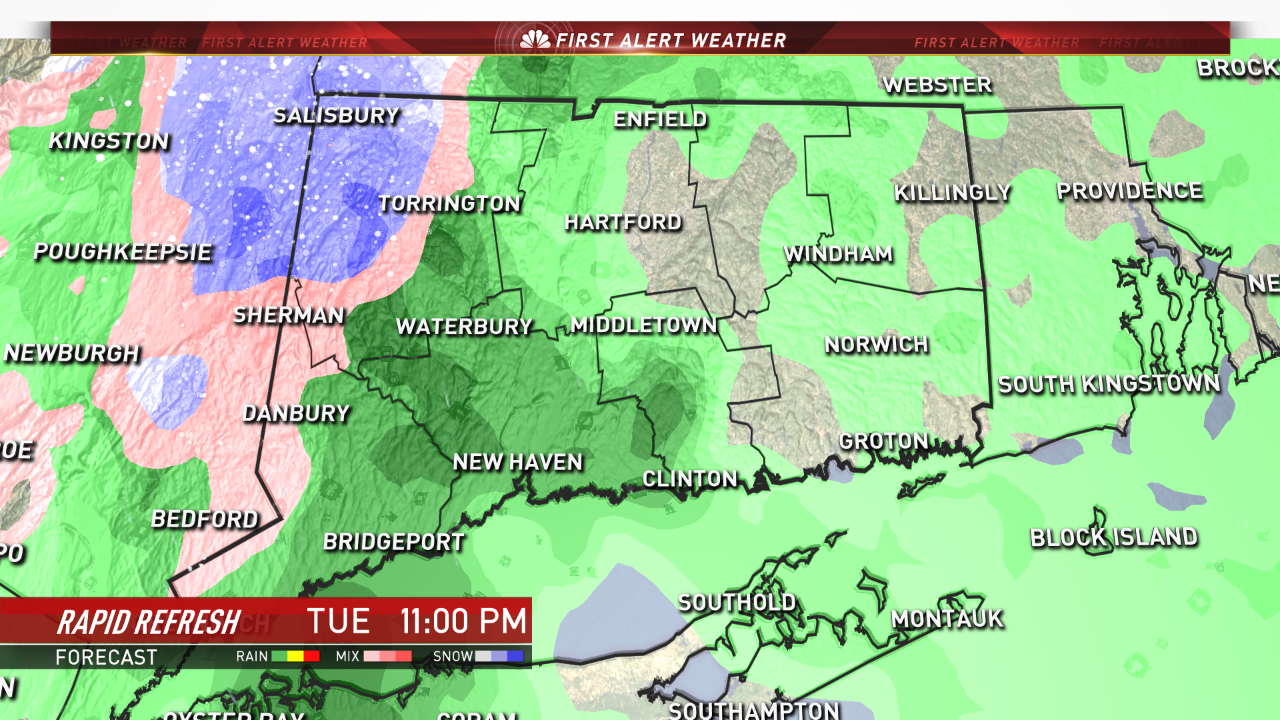 Untreated roads and sidewalks could once again become slick as temperatures fall this evening.
Temperatures throughout Connecticut will fall into the low 30s this evening. We're forecasting a low of 31 degrees in Torrington and 36 degrees in New Haven.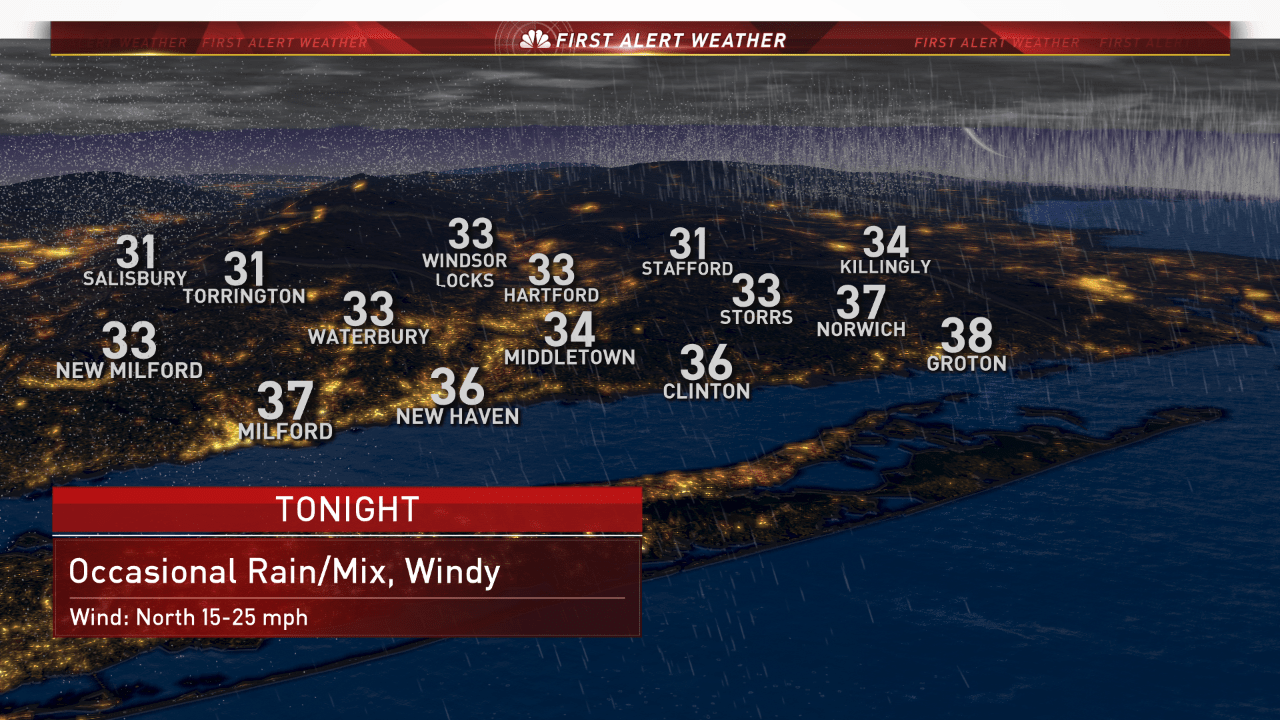 In addition to the wintry mix the winds will also be gusty. We're forecasting wind gusts to 30 mph. Luckily winds won't be as strong as they were Monday night. Stonington received a gust of 66 MPH which was the highest recorded in the state.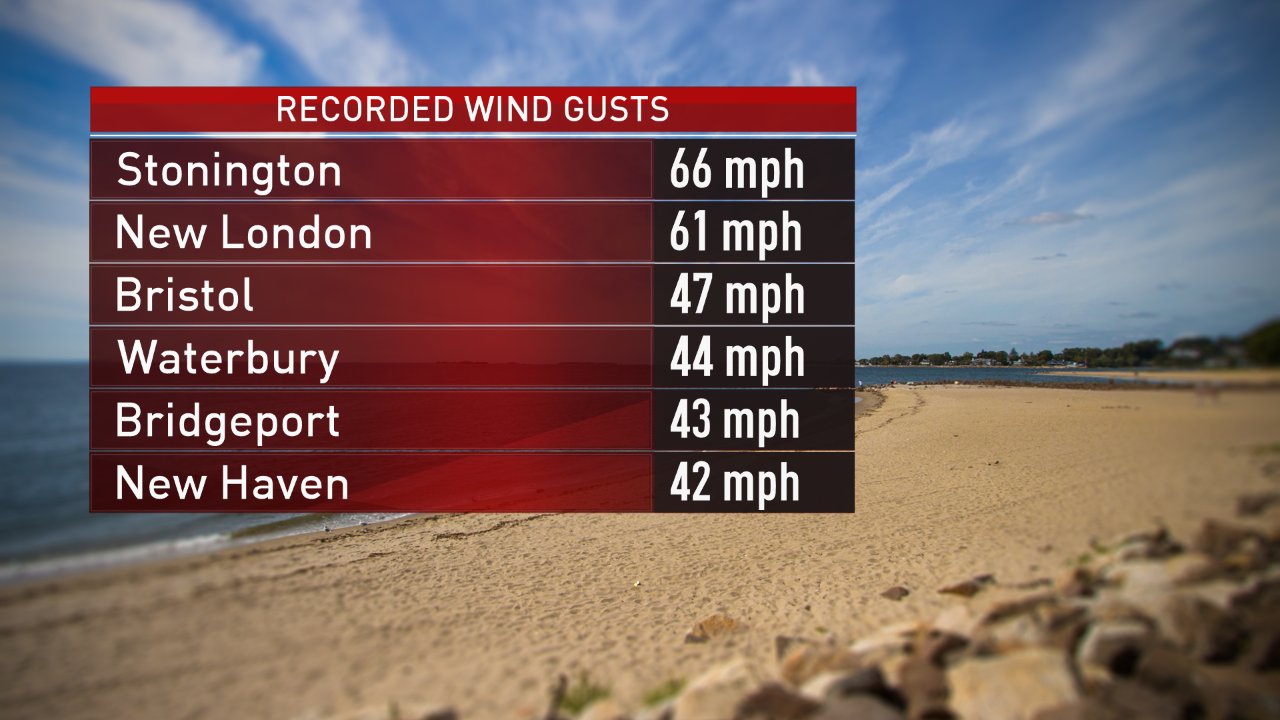 Get your detailed precision First Alert 10-day forecast plus hour-by-hour weather and interactive radar by downloading the NBC Connecticut app.
Follow Brad Field Follow Bob Maxon Follow Ryan Hanrahan Follow Darren Sweeney Follow Kaitlyn McGrath Follow Josh Cingranelli