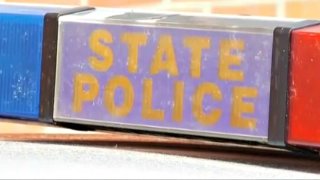 Three people were taken to the hospital after a crash Saturday night in Pomfret.
It happened around 6:30 on Route 169 near Fox Hill Road and involved a car and a motorcycle.
State Police say one person was flown to a nearby hospital, while two others were transported by ambulance.
The extent of their injuries are not yet known.
Further details surrounding the crash weren't immediately available.