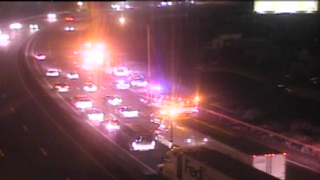 Interstate 95 in West Haven has reopened after a motorcycle crash on Saturday night.
The right lane on the northbound side of the highway was closed due to a crash involving a vehicle and a motorcycle.
It happened just after 11 Saturday night near Exit 33 close to the New Haven line. Investigators haven't said whether any injuries were reported.
Delays were reported in the area while the highway was closed. It has since reopened.