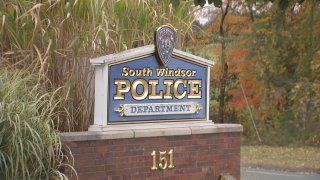 A motorcyclist has died after a crash in South Windsor Friday morning.
Police said a tractor-trailer and a motorcycle were involved in a crash at Sullivan Avenue and Rye Street at 3:30 a.m. and the motorcyclist has died.
Police have identified the motorcyclist as 24-year-old Nathan Dallas Eberly, of Simsbury. They said he was driving home from work at FedEx on Kennedy Road when he was struck.
Police ask anyone with information to call Officer Johnson at 860-644-2551.