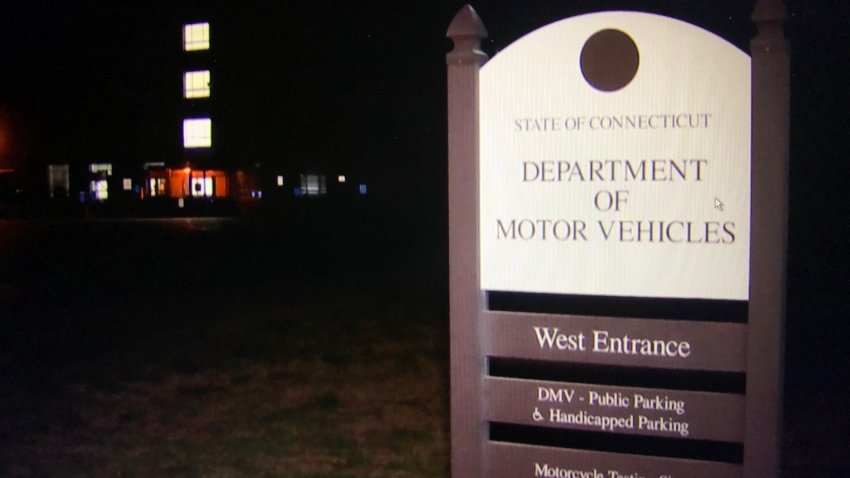 Several Department of Motor Vehicles employees have tested positive for the coronavirus, agency officials confirmed Tuesday.
The agency said that all DMV branches closed early Tuesday upon learning that multiple DMV employees have either tested positive for COVID-19 or have family members who have tested positive.
John DiSette, president of the Administration and Residual Employees Union, Local 4200-AFT, said at least seven employees at the Wethersfield facility have tested positive as of Tuesday. The unions are pushing to have the building shut down through the weekend, DiSette said.
In a notice sent to employees, agency officials confirmed they first learned an employee at the Wethersfield branch had tested positive for COVID-19 on March 16. Everyone who had been in contact with that person was contacted and sent home to self-quarantine, officials said, and all employees at that location were sent home early.
Officials hired a cleaning company to clean and disinfect the building, and it was closed for two days.
On March 18, the agency stopped all face-to-face, in-person transactions at all Connecticut DMV offices, though employees were still reporting to work to serve the public online, by phone, mail and through dropboxes.
As of Tuesday, the agency is moving to a new model where only critical staff will work out of the Wethersfield office to continue DMV operations for businesses and organizations considered essential under Gov. Ned Lamont's executive order.
The DMV had already announced extensions on some credentials where an in-person visit would be required, such as registrations.
So far, 618 people have tested positive for the coronavirus in Connecticut, and 12 patients have died.
Coronavirus Symptoms
The key symptoms of the coronavirus, according to the CDC are:
Fever
Cough
Shortness of breath
Symptoms can appear in infected persons two to 14 days after exposure.
Coronavirus Prevention Steps
Steps for prevention from the CDC include:
Avoid close contact with people who are sick.
Avoid touching your eyes, nose, and mouth.
Stay home when you are sick.
Cover your cough or sneeze with a tissue, then throw the tissue in the trash.
Clean and disinfect frequently touched objects and surfaces using a regular household cleaning spray or wipe.
Cover your mouth and nose with a cloth face cover when around others

You could spread COVID-19 to others even if you do not feel sick.
Everyone should wear a cloth face cover when they have to go out in public, such as to the grocery store
Coverings should not be placed on children under 2, anyone who has trouble breathing or is unconscious, incapacitated or otherwise unable to remove the mask without assistance.
The face cover is meant to protect other people in case you are infected
Do NOT use a facemask meant for a health care worker

Wash your hands often with soap and water for at least 20 seconds, especially after going to the bathroom; before eating; and after blowing your nose, coughing, or sneezing.

If soap and water are not readily available, use an alcohol-based hand sanitizer with at least 60% alcohol. Always wash hands with soap and water if hands are visibly dirty.
Steps to Self-Monitor for Coronavirus
Steps to self-monitor from the CDC include:
Take your temperature with a thermometer two times a day and monitor for fever. Also watch for cough or trouble breathing.
Do not take public transportation, taxis, or ride-shares during the time you are practicing social distancing.
Avoid crowded places (such as shopping centers and movie theaters) and limit your activities in public.
Keep your distance from others (about 6 feet or 2 meters).
If you do get sick with a fever, cough or have trouble breathing, call ahead before you go to a doctor's office or emergency room and communicate with your doctor about your recent travel.
If you develop symptoms, stay home and avoid contact with others. Do not go to work or school for this 14-day period. Discuss your work situation with your employer before returning to work.
The CDC has a special website set up with details about the coronavirus, including how it spreads and treatment.
Anyone with questions relating to coronavirus can call 2-1-1 or text "CTCOVID" to 898211. The 2-1-1 hotline is available 24 hours a day.
You can also visit the state's coronavirus information website here. Residents are encouraged to check the website for answers to questions before calling the hotline.
Learn More About Coronavirus - COVID-19