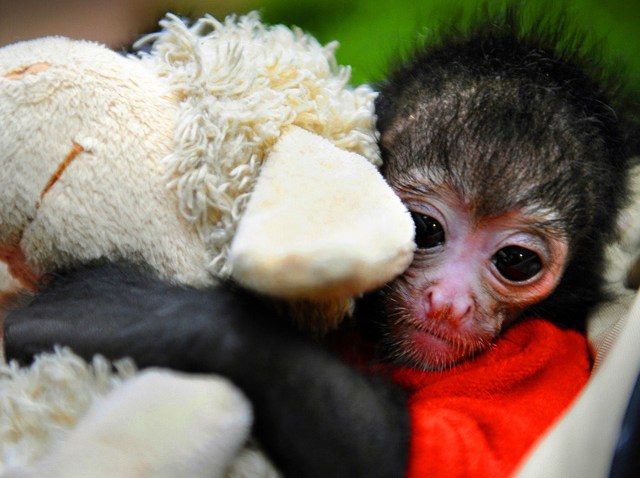 After engaging in a two-week game of hide and go seek, Greenwich's mysterious monkey has eluded searchers from town and state government. So, they're giving up.
The 3-foot primate was first spotted eating out of a Dumpster on May 6, the Greenwich Time reports.
In the last two weeks, people from the town and the state have tried to bait the monkey by leaving out food to lure it out of hiding. But, it hasn't bit – quite literally.
Department of Environmental Protection spokesman Dennis Schain said officials believe the puzzling primate is a harmless spider monkey because it was described as about 3 feet tall and dark in color.
He says it probably has an owner somewhere, because spider monkeys aren't native to the area, but they has not found any potential owners.
If you spot the monkey, leave it alone and call police or the DEP.

Copyright AP - Associated Press