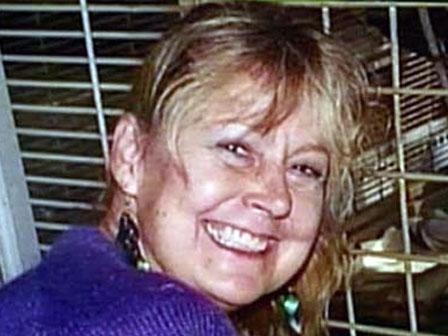 As Charla Nash fights to be able to live independently after a brutal chimp attack, she doesn't harbor anger and feels badly about the death of the woman who was responsible for the animal.
Sandra Herold, who owned Travis, the chimp that went out of control in February 2009, died on Monday. Herold's lawyer says she died on Monday night of a ruptured aortic aneurysm.
Nash, who was left blind and disfigured by the attack at Herold's home in Stamford, offers condolences to the family.
Charla Nash spoke with the "Today" show in an interview that aired on Wednesday.
"When I first heard it, I was quiet. And then I told my brother, 'I kind of feel bad.'"
Nash said she's sure Herold was troubled by what happened.
On Tuesday, Nash's family posted a message on the Friends of Charla Nash Web site.
This morning I informed Charla that Sandra had died. Her first reaction was disbelief. What! She said! I repeated the news. Speechless for a few moments She made a brief comment stating that Sandra was a troubled woman and maybe she has some peace now.
The Nash family expresses their condolences to Sandra's family and support their privacy during this time of loss of a beloved family member
Nash is being evaluated at a Boston hospital for possible face and hand transplants.

Copyright AP - Associated Press