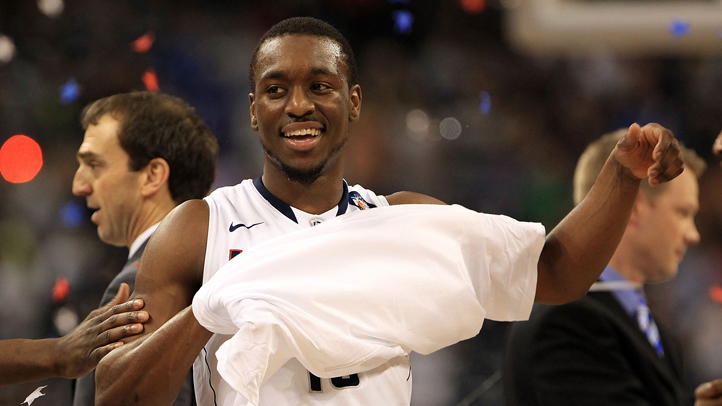 The UConn Huskies overcame a poor first half to beat the Butler Bulldogs 53-41 and win the team's third national championship.
Both teams struggled early in the game, including long stretches with no scoring by either side.
UConn didn't score a basket in the last 6:04 of the first half, scrambling for just 19 points and trailing Butler by three at the intermission.
The Huskies stepped up in the second half, while the Bulldogs' offensive troubles continued. Butler shot just 18-percent for the game, a record for an NCAA Tournament final.
Kemba Walker led all scorers with 16 points, Jeremy Lamb had 12 and Alex Oriakhi added 11. UConn's defense played a big part in the win, including 10 blocks for the team.
Jim Calhoun, 68, becomes the oldest coach to ever win a national championship.